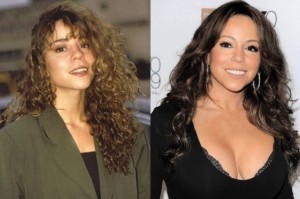 Early Career and Rise to Fame
Mariah Carey was born on March 27, 1970 in Huntington, New York, U.S.. Her interest in music began at an early age, soon learning how to make her own songs during her teens. She worked hard to complete her demo and after finishing with four songs, she tried to submit it to music labels, but failed every time. Her break finally came after being introduced to singer Brenda K. Starr, who would bring her to events to meet people from the industry.
In December 1988, she and Starr went to a gala and there, she got the chance to hand her demo to Tommy Mottola, head of Columbia Records. She was signed after some weeks, resulting in the release of her self-titled debut album in 1990, with Columbia spending $1 million trying to promote it. Though it had a lukewarm start, the album soon made an impact and peaked at Number 1 on the Billboard 200. Carey also won awards for the song "Vision of Love".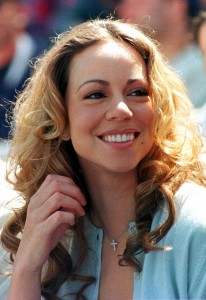 She continued her success with the release of her subsequent albums in the 1990s, Emotions (1991), Music Box (1993), Merry Christmas (1994), and Daydream (1995), the last of which spawned the song "One Sweet Day" with Boyz II Men, which became the longest-running number-one song in U.S. chart history until now, spending 16 weeks atop the Billboard Hot 100. On the verge of her success, Carey also married Tommy Mottola in June 1993, though divorced five years later in 1998.
While struggling with her separation from Mottola, she released her fifth album Butterfly in 1997. In 2000, she left Columbia and transferred to Virgin Records, signing a $100 million recording deal. The following year, she also headlined the movie Glitter accompanied by an album of the same name. Both failed to make an impact, causing her to buy her out her contract for $50 million, resulting in a significant decline in her career. She then transferred to Island Records in 2002.
After a few years of obscurity, she made her comeback with the 2005 album The Emancipation of Mimi with the hit single "We Belong Together". Subsequent albums are E=MC² (2008), Memoirs of an Imperfect Angel (2009), Merry Christmas II You (2010), and Me. I Am Mariah… The Elusive Chanteuse (2014). She also starred in a number of movies after Glitter, such as in WiseGirls (2002), Death of a Dynasty (2003), State Property 2 (2005), Tennessee (2008), You Don't Mess with the Zohan (2008), Precious (2009), and most recently, The Butler (2013).
She has also become a television personality after stepping in to replace Jennifer Lopez for American Idol's Season 12 with Randy Jackson, Nicki Minaj and Keith Urban, though in 2013, she revealed how she hated working for the show, resulting in her leaving after only one season. Reports said it was because she and fellow judge Nicki Minaj didn't get along both on-screen and off-screen.
Has Mariah Carey had Plastic Surgery?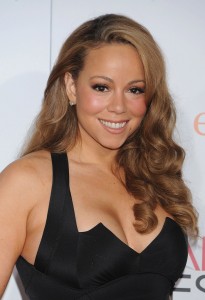 Throughout her musical career, she's one of the best-selling artists of all time with more than $200 million records sold worldwide. Her success from her humble beginnings is considered unparalleled and what she's achieved all these years is beyond compare. Truly, Mariah Carey is one of a kind as a singer and an artist. But, her career is not without difficulties. Aside from her personal tribulations that she has long managed to get past of, the 45-year-old singer is also suspected of undergoing plastic surgery.
Her seemingly well-defined nose, for instance, has caused suspicions among observers. According to some reports, Carey has had a rhinoplasty procedure to even her nose and achieve a more refined appearance. There are also talks of a breast augmentation as Carey's cup size has increased dramatically compared to her previous one, which seems odd for some, thus attributing it to cosmetic surgery.
Of course, it is not surprising that artists go the extra lengths of plastic surgery to create an ideal image for self-confidence and for boost of record sales. After all, music is not all about ears these days. It's all about what people see as well. Despite this truth, it is still uncertain if the singer/actress really has gone under the knife. There are lots of rumors on the internet and tabloids, but Carey has never addressed any of them.