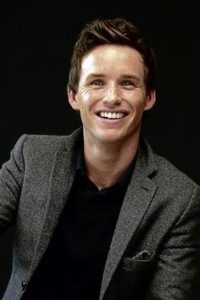 English actor Eddie Redmayne was first a model before realizing that it was acting he was really passionate about. Ultimately, he made his debut in the movies with the Robert De Niro-directed film The Good Shepherd. Soon, he got noticeable performances in Elizabeth: The Golden Age and The Other Boleyn Girl. A few years later, he gave a notable performance in My Week with Marilyn, followed by Les Misérables. His major breakthrough was his first lead role, playing Stephen Hawking in The Theory of Everything. The role earned him an Oscar for Best Actor. His performance in The Danish Girl as one of the first recipient of sex change surgery Lili Elbe also won him acclaim.
The talented actor is adept in performing challenging roles, from Stephen Hawking to Lili Elbe. In these performances, not only does he perform, but he also makes sure that he physically looks like the characters he's portraying. That's why he's been very disciplined about his diet plan because it's part of his work as an actor. For instance, he needed to lose weight for his role in The Danish Girl. And not just a few pounds, he shed a great amount of weight for that specific role. How did he manage? In an interview, the actor said it was because he "ate a little breakfast and hardly any lunch". That has got to be very hard for someone like Eddie who adores food very much. Normally, though, Eddie eats healthy. Looking at him, he's not so buff, but he's lean and he keeps himself fit by trying his best to live as healthy as possible.
He loads himself up with mostly healthy fats, proteins, and vitamins from fruits and vegetables. Despite his busy schedule all thanks to his continuous promising career, he doesn't forget to take care of himself. In the morning, he likes to start his day right by having a healthy breakfast. He typically has omelet, bread, and fruit juice. Before lunch, he eats some snacks in the form of fruit shakes and a little sandwich. Then comes lunch where he usually has chicken with either rice or pasta. Sometimes he has some tuna sandwich with veggies. Because he always has snacks as a form of in-between meals, he tries to bring some fruits and yogurt with him. Or anything that he can eat anywhere. For dinner, he has pasta or sandwich. He knows how to enjoy a good wine, even coffee from time to time. He also eats pizza and burgers, but he makes sure he doesn't have too much.