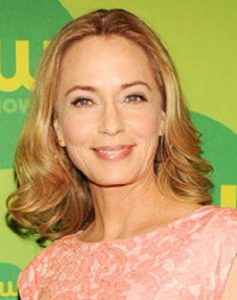 It was in 1991 that actress Susanna Thompson began her Hollywood career. She initially made one-time roles in numerous television shows, such as Star Trek: The Next Generation, Bodies of Evidence, The X-Files, and L.A. Law, among others. She continued her guest appearances on the small screen in the next couple of years. Finally, she got her first substantial acting part as the Borg Queen in Star Trek: Voyager.
After this, she got her first main role on TV, playing Karen in the ABC program Once and Again. Simultaneously, she landed roles in some made-for-TV films. In the movies, her first role was in 1993's Slaughter of the Innocents. She also appeared in the films When a Man Loves a Woman, Little Giants, Ghosts of Mississippi, and Random Hearts, during this period.
In the 2000s, Thompson successfully landed roles in some feature films, which include Dragonfly, The Ballad of Jack and Rose, and American Pastime. Her TV career continued during this period, playing Army Lt. Col. Hollis Mann in NCIS, Judith Webster in The Book of Daniel, and Queen Rose Benjamin in Kings. From 2012 to 2019, she starred as Moira Queen in the popular series Arrow. She simultaneously starred as Carol Preston in the NBC show Timeless. Her most recent work as a film actress was in 2018's The Public.
For Susanna Thompson, maintaining a healthy body is just a matter of mindful eating and active lifestyle. "I also exercise almost every day. And that doesn't mean necessarily going to the gym. But it means going out to walk in nature so that I can cleanse my mind as well as exercise. A lot the stress in the body comes from our minds and so we need to clear them," said the actress.