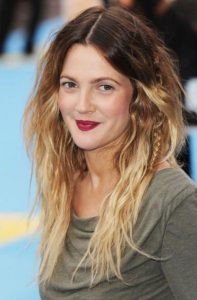 American actress Drew Barrymore became a beloved star thanks to her role as Gertie in E.T. the Extra-Terrestrial. This also made her a child star. As she became an adult, she continued her career with starring roles in Poison Ivy and Bad Girls. She later became more successful for her performances in romantic comedies. These include Never Been Kissed, The Wedding Singer, and 50 First Dates. Her other popular films are Charlie's Angels and its sequel, Music and Lyrics, which her production company also produced. In the 2010s, she starred in Going the Distance, Big Miracle, Blended, and Miss You Already. She also starred in the ensemble film He's Just Not That Into You.
The A-list actress is now a mother of two. She's also reached her 40s, that's why it's been more crucial for her to practice a healthy lifestyle, which she does with focus and discipline. Giving birth to two kids, Drew gained weight, but with her will and determination, she was able to go back to her slimmer figure. And this isn't just for physical and vanity reasons, but for her health as well. Fitness is an essential part of her life, both as a mother and actress. That's why she makes sure she continues to be physically active by working out.
Years back in the early 2000s, Drew struggled with her weight but managed to come out stronger and thinner when she lost 20 pounds in 2004. Since then, she has worked hard to keep her body this fit and healthy. Losing 20 pounds was not easy. She went on 5-mile runs for three times a week. She hired a trainer and a power yoga instructor. Her trainer made her undergo a boot-camp-style workout, which involved intense discipline. This certainly helped her achieve her goal. In addition, she added the StairMaster and Pilates into her regimen. She still performs these exercises up to now, but not as rigorously as before.