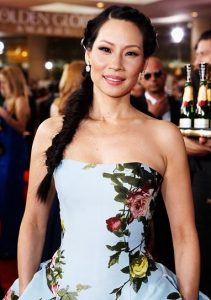 American actress with Chinese ancestry Lucy Liu started her Hollywood career in the 1990s. She was able to first establish her career on television with her first main role on Pearl. After this, she gained mainstream attention for starring as Ling Woo on Ally McBeal. Her performance on the show got her an Emmy nomination. In the 2000s, she became a famous movie star with starring roles in Shanghai Noon, Charlie's Angels and its sequel, Ballistic: Ecks vs. Sever, and Chicago. Her prolific acting career continued with a notable role in Kill Bill: Volume 1 and Kill Bill: Volume 2. She has since become a pro in playing action-oriented roles. She returned to television in 2012 with a lead role on Elementary.
The actress turns 48 this year, so it's incredible how she has since maintained her toned and slender body all these years. For sure, her fighting moves in several of the films she's starred in have helped her keep fit. Staying in shape is not easy, especially for people in the show business who typically have no time for many things other than work and family. In her case, she made it a point that her physical workouts be part of her normal life routine. Looking at her body, it is apparent that she has been following an amazing workout routine.
For her role in Charlie's Angels and Kill Bill for instance, where she played tough chick warriors, she trained laboriously eight hours a day, five days a week. Right now, she's contenting herself to Pilates. She has been doing it for more than 10 years and it has done great changes not only on her body and health, but on her mental state as well. Additionally, she enjoys some cardio exercises especially running. She also said she doesn't eat sweets and junk foods when she's exercising because she feels good about her body and doesn't want to ruin it.