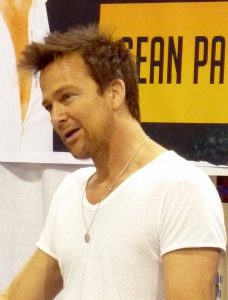 American actor Sean Patrick Flanery had his career beginnings in the 1980s. He first appeared in the 1987 film A Tiger's Tale. In the '90s, he landed roles in such movies as Frank & Jesse, The Grass Harp, Powder, Pale Saints, Suicide Kings, Best Men, and Girl. It was also during this period that he became known for his lead role in the TV series The Young Indiana Jones Chronicles.
He also starred as Elvis Ford in the TV action drama The Strip. His breakthrough role in the movies was as Connor MacManus in the 1999 action film The Boondock Saints. That same year, he also starred in the movies Body Shots and Simply Irresistible. In the 2000s, Flanery had performances in several films, including Kiss the Bride, D-Tox, Lone Hero, Borderline, Demon Hunter, Veritas, Prince of Truth, and Deadly Impact.
He next reprised his role as Connor in the sequel The Boondock Saints II: All Saints Day in 2009. The actor also starred as Greg Stillson in the TV series Stephen King's Dead Zone. He went on to play the part of Bobby Dagen in the film Saw 3D, as well as played Jacob Elway in the eight season of Dexter. He continued his film career with roles in Broken Horses, My First Miracle, Trafficked, The Evil Within, and Acceleration.
Apart from being an actor, Sean Patrick Flanery is also a martial artist. That's why physical training and performing rigorous workouts is nothing new to him. But of all the martial arts he has done, he prefers jiujitsu the most. He even owns his studio where he also teaches and trains in Brazilian jiujitsu. Because of his workout routine, which primarily involves martial arts instead of the usual fitness regimen, the actor impressively keeps his body in top shape even in his late 50s.