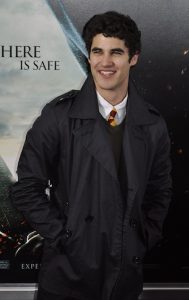 Darren Criss' entry into the entertainment industry began with short films. Soon, he ventured into television with his debut in Eastwick. Criss shot to fame after successfully auditioning for the role of Blaine Anderson in Glee. He started as a recurring character in the second season, but continued as a major character in the subsequent seasons.
He performed Glee: The 3D Concert Movie playing the same role. As a movie actor, he first appeared in 2010's The Chicago 8. He next acted in the film Girl Most Likely. Simultaneously, he got into voice acting with the animated films The Wind Rises and Stan Lee's Mighty 7. Criss then portrayed Franklin Shepard in the documentary film Six by Sondheim.
When Glee ended in 2015, he made a notable guest appearance in American Horror Story: Hotel. His knack for acting was then highlighted in his portrayal of Andrew Cunanan in FX's The Assassination of Gianni Versace: American Crime Story. For his performance, he bagged the coveted Primetime Emmy for Outstanding Lead Actor. He recently collaborated with Glee creator Ryan Murphy as in the new web series Hollywood.
Darren Criss understands the importance of good, clean food for his overall health. "I've been into health and food ever since I was maybe 12 or 13. I was fascinated by the idea that food is fuel in this very nonintellectual way. You need carbs to do this and protein to do that," said the actor.
"So I time the way I eat. I don't mean I'm timing while I'm eating, but you know how if you have dinner plans at 8 with friends? Well, then you don't eat as much during the day so you'll have an appetite and enjoy a meal out," he shared. One of his diet hacks? Chia seeds. "I'm a huge chia seed person. If chia seed was a brand, I'd be repping them so hard. I soak chia seeds overnight and then do chia seeds and matcha in the morning," he revealed.