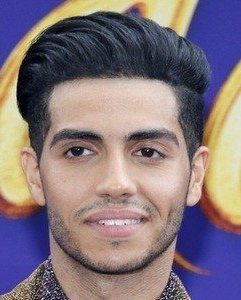 In 2011, Mena Massoud had his first television gig with a small role in The CW's Nikita. During this period, he appeared as Bretten Thomason in some episodes of the TV series Poser. Massoud then landed one-time parts in Combat Hospital and King. This was followed by his role as Jason, a recurring character in Cut to the Chase. Ultimately, he landed his first starring role on TV playing Jared Malik in Open Heart. By 2015, the actor ventured into cinema with his role in the movie Let's Rap. Another big-screen role followed with the movie Ordinary Days.
Continuing his career, he appeared as Tarek Kassar in Season 1 of Amazon Prime Video's Jack Ryan. Mainstream success followed after he got the role of Aladdin in the Disney film of the same name.The movie was both a critical and commercial success. At the same time, he starred as Ethan Hart in the Hulu series Reprisal. He went on to star in the film Strange but True, as well as recently starred in Run This Town alongside Ben Platt and Nina Dobrev.
Mena Massoud takes care of his health through a workout routine that's vigorous. His diet also plays a crucial role in his journey to fitness and overall wellness. Speaking of his diet, the actor actually follows a plant-based one. The decision to completely remove meat from his diet proved to be good for him health-wise.
"I went plant based about four years ago, going on five years ago, and it kind of really changed my life, man. I started not feeling as many complications in my body that I used to," said the actor. "[I want] to encourage people to evolve vegan slowly, doing what you can do. If that means that you cut out meat twice a week, then great, you're an evolving vegan, and that helps contribute to your health and the environment."