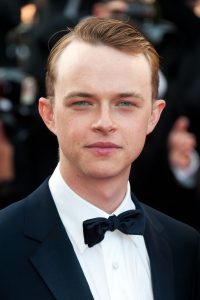 Hollywood actor Dane DeHaan had his beginnings in the late 2000s. He made his acting debut in an episode of the TV series Law & Order: Special Victims Unit. In the 2010s, his career flourished, first playing Jesse D'Amato in the acclaimed series In Treatment. He also played Timbo in 3 episodes of True Blood. During this period, he had performances in the films Amigo and At Risk. He got his major break after landing the lead in the movie Chronicle, in which his performance was praised.
Following this, he had notable roles in the films Jack & Diane, Lawless, The Place Beyond the Pines, Kill Your Darlings where he portrayed Lucien Carr. He next starred in Devil's Knot and Metallica: Through the Never. In 2014, he portrayed Green Goblin / Harry Osborn in The Amazing Spider-Man 2. He later starred in Terrence Malick's Knight of Cups and played James Dean in the biographical feature Life. Most recently, he starred in A Cure for Wellness, Valerian and the City of a Thousand Planets, and Tulip Fever.
The 32-year-old actor did not start working as an actor all ripped and bulked up. It was actually his role in The Amazing Spider-Man 2 that got him into intense physical training in order to gain muscles and basically just improve his strength – something that's required for any actor about to star in a superhero movie. So, that's what Dane DeHaan exactly did. He started training rigorously and also made diet changes to help improve his physique.
In an interview, he said: "We're already here, and I've been preparing. Right now it's just about getting all my work done and bulking up a little bit. I'll start shooting fairly soon in New York. I work out incredibly intensely six days a week and I eat every two hours. Mostly proteins and veggies. I consume at least 3,000 calories a day. I've already gained seven pounds in six weeks!"