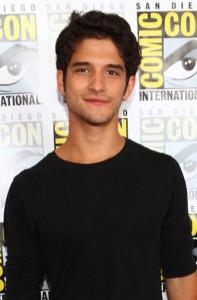 American actor Tyler Posey is now a household name, particularly among teenage viewers courtesy of her lead role in the MTV series Teen Wolf. Though Tyler began his career when he was a kid, beginning in the movies Collateral Damage and Maid in Manhattan released in 2002. As a child actor, he also became known for his role on the television series Doc, staying with the show for a couple of years. When he was in his teenage years, he acted in the movie Veritas, Prince of Truth released in 2007. Around the same time, he continued working on the small screen, notable as a recurring character in Brothers & Sisters and Lincoln Heights before his breakthrough in Teen Wolf, which he still portrays up to present. In the 2010s, he's also had roles in Scary Movie 5 and White Frog.
Teen Wolf actor may not be as bulky-looking compared to other actors, but he sure is lean and fit. Playing a fierce yet likable werewolf in the aforementioned show, Tyler still has to undergo rigorous training to play his role more efficiently. To enhance his biceps and triceps, he turns to the curl machine where he does three rep sets of 60, 80, then 95. He follows this with an EZ cable curls doing sets of 50, 65, and 80. Next is hammer curls with sets of 30, 45, and 55. The final routine is triceps pushdowns, particularly 70, 85, and 100.
The said routine is can be effective when it comes to enhancing the muscles in his biceps. These also are effective in terms of burning calories on the triceps part. In addition, Tyler needs to improve his stamina, which he does through cardio sessions. With this, he spends 45 to 60 minutes on a treadmill. He maintains this routine in addition to a meditative treadmill session and a general routine of 25 push-ups. He also does Nautilus incline pres and finalizes his workout with the Pec-deck machine.