Early Career and Rumors on Plastic Surgery
Matthew McConaughey, the 45-year-old actor from Texas just won his first Best Actor award at the Oscars for his role as Ron Woodroof, a cowboy with AIDS in 2013's Dallas Buyers Club. Before this victory, McConaughey was already a big name in Hollywood.
Beginning his acting career by appearing in TV commercials, he made his film debut with a small role in 1993's My Boyfriend's Back. This was followed by a more notable role in Richard Linklater's 1993 movie Dazed and Confused, starring alongside Ben Affleck and Milla Jovovich.
After appearing in various films in the early to mid 1990s, he made his breakthrough after portraying lawyer Jake Brigance in 1996's A Time to Kill opposite Sandra Bullock, a film adaptation of John Grisham's best selling novel of the same name, which became both a commercial and critical success.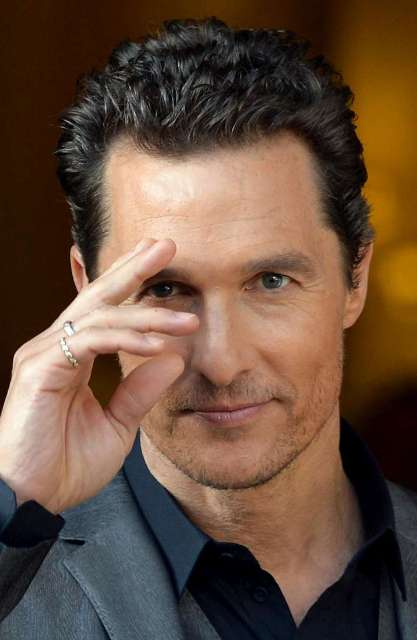 Since then, McConaughey has had leading roles on the big screen and has mostly achieved both critical and commercial success for his various works on film. As an A-list star, the actor is no exception to rumors about his personal life, including that of his physical appearance.
Although he is undeniably known for his killer abs and overall good looks, McConaughey, like some other men, also struggles with hair loss, or at least had struggled with hair loss. In his 2009 film Ghosts of Girlfriends Past opposite Jennifer Garner, his receding hairline became more apparent.
But being a high-paid actor, such problem doesn't go unsolved. It can be noticed in the present years that the award-winning actor has had his hair thickened, giving him better looks, of course. Because of this change, many people believe the actor has had a surgical intervention to help him with his hair dilemma.
When asked about what he thinks of the actor's improved hair condition, hair restoration expert Dr. Alan Bauman said McConaughey definitely has had help. He explained: "Matthew's hair has been on the rebound for a while now. Publicly, to my knowledge, he's denied surgical intervention and equates the regrowth to a magical topical potion. However, physicians will agree, nothing grows hair on bald skin except hair transplantation."
Bauman also said that today's modern ways have allowed current hair transplant surgeries to be done comfortably, efficiently and reliably. To top it off, hair transplant operations today can also be performed undetected, which possibly was the convincing factor for the actor to go through with it, not to mention his worsening hair loss condition.
Aside from having his hair fixed, it also seems that the How to Lose a Guy in 10 Days actor has had some experience undergoing cosmetic enhancements as well. Some believe that the hunk could have had Botox and facial fillers as his face doesn't have any significant wrinkles and lines, which is unusual considering he's already in his mid 40s and how he spends most of his time under the sun, as observed by many.