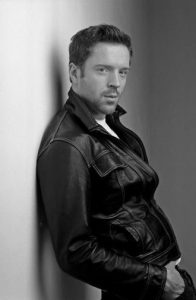 Hollywood actor Damian Lewis had his career beginnings in the early '90s in the UK television. In the 2000s, he gained prominence for his role as Maj. Richard D. Winters in the HBO miniseries Band of Brothers. His work here got him a Golden Globe nomination. He next starred as Soames Forsyte in the miniseries The Forsyte Saga. He later played the titular character in the TV movie Jeffrey Archer: The Truth.
Also in the 2000s, he acted in the movies Dreamcatcher, Keane, Chromophobia, Stormbreaker, and The Escapist. He also played the role of Charlie Crews in the television series Life. In the 2010s, he's best known for his role as Nicholas Brody in Homeland. For his role here, he won both a Primetime Emmy and Golden Globe for Best Actor. After Homeland, he portrayed Henry VIII of England in Wolf Hall. As of 2016, he plays the lead in the series Billions.
The 47-year-old actor trained vigorously for his role in Homeland. Portraying a soldier in the show, he knew he needed to subtly transform his body but not exceedingly. He was required to make his physique look strong and lean while also displaying agility and inner strength. The actor himself says that he's naturally "skinny" and that he always needs to train if he wanted to gain muscles. He said in an interview: "I usually have to go to the gym to put muscle on."
For Homeland, it was reported that Damian trained for five weeks. His training mainly involved 90-minute everyday strength and cardio sessions with the guidance of a trainer. It was also reported that he did "weights and resistance exercises such as squats, lunges and press-ups" to train and improve his overall physique". Even when he's not prepping physically for a role, he maintains a healthy and an active lifestyle. He works out as regularly as possible. He also engages in outdoor activities to keep his body moving.