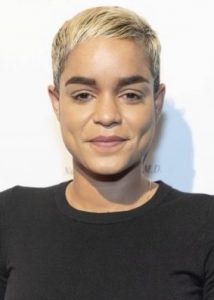 Hollywood actress Elizabeth Ludlow had her career beginnings in the 2010s. She first appeared in an episode of The Vampire Diaries, which marked her television debut. She next had guest appearances in Resurrection and Powers. Later in 2015, Ludlow had her first movie role in Mr.Right. Her first recurring role on television was as Mona in Satisfaction. She next played the role of Agent Kat Ryan in the movie Max Steel. Between 2016 and 2018, she became known for her role as Arat in AMC's The Walking Dead.
At the same time, she appeared as Cavale in the period drama series Halt and Catch Fire, as well as acted in the feature film Table 19. The actress went on to appear in the film Guardians of the Galaxy Vol. 2, followed by another performance in the movie One Last Thing. This year, she played the role of First Lieutenant Lauren Griffin in the film Godzilla: King of the Monsters. She also recently starred as Cas Isakovic in the new Netflix sci-fi series Another Life.
Elizabeth Ludlow stays in shape by following an active lifestyle. She's always been active and sporty, which has since helped her perform her workout routine more easily. "I grew up playing soccer at Blessed Sacrament and St. Vincent's and was also on a club team," said the actress. "That was a great start because I got used to running a lot. And I've carried that with me. Now a cardio workout is my big thing. I run through the Atlanta BeltLine and through the parks." Even now as a full-time actress, she's continued relying on running to give her the workout she needs, despite her crazy schedule. She also depends on proper nutrition to take care of her body and her overall well-being.