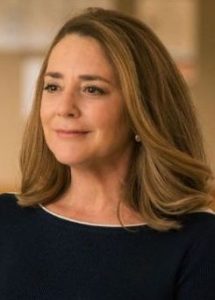 Talia Balsam has been acting since the 1970s. She first appeared in an episode of Happy Days. She later made a one-time role in the TV show Dallas, as well as appeared in some TV movies. In 1979, she made her film debut in Sunnyside. In the 1980s, she mostly made guest appearances on the small screen. She also starred in some TV films, including Consenting Adult. During this period, Balsam had roles in many movies such as in Mass Appeal, The Supernaturals, The Kindred, P.I. Private Investigations, and Trust Me. In the 1990s, she starred in the movies Killer Instinct, Camp Stories, Coldblooded, and Valerie Flake.
She later played recurring character Julie Lonner in the medical drama L.A. Doctors. The following decade, the actress played recurring parts in K Street, Without a Trace, as well as played Mona Sterling Pike in Mad Men. In the 2010s, she played Cynthia Walden in Homeland. Since 2016, she's been starring as Dallas Holt in the HBO comedy series Divorce. She simultaneously starred in the films Return, No Strings Attached, Choose, The Girl in the Book, and Little Men. She will star in the upcoming biographical film What is Life Worth.
Now in her 60s, the actress stays in good shape thanks to her healthy lifestyle. While she doesn't follow any strict diet regimen, the Talia Balsam chooses her foods well. Basically, she's no longer at the point where she needs to motivate herself to eat healthily. Eating clean, whole foods comes naturally for her now. Her diet plan is mostly plant-based as she consumes plenty of greens and a variety of fruits on a daily basis. She also stays away from red meat, soda and other sugary drinks, fatty foods, and anything processed. Once in a while, she has cravings that she allows herself to indulge in, like wine and some chocolate.