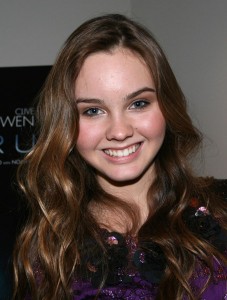 American actress Liana Liberato began her acting career when she was only 10, appearing in one-episode roles in three popular television shows at the time. Her movie debut was when she was around 12 where she acted in two movies. A few years later, she gained notice for her starring role in the indie movie Trust, released in 2010. This somehow provided her the break she was looking for in Hollywood. She was 15 at this time. Prior to this, she had also portrayed a notable character in Sons of Anarchy, though she appeared in only a few episodes. After Trust, she's had a couple of films projects, mostly independent films. In the mid 2010s, she played a supporting role in If I Stay in 2014 and played the younger version of Michelle Monaghan's character in the Nicholas Sparks' adaptation of The Best of Me. She will star in the upcoming 2016 movie Dear Eleanor.
Standing at 5'7, the 20-year-old actress continues to catch attention with her sassy attitude and contagious smile. Her talent and beauty are undeniable, thus, her success in the industry wouldn't be surprising. Interestingly, Liana is health conscious despite being so young. You would think that she's careless with the foods she eats because she's only 20, but she's actually a healthy eater, something she learned to do while growing up in a household that puts healthy eating to topmost priority.
In an interview a few years ago, she said her parents taught her to love eating salads and vegetables, a habit she has since brought with her now. She said breakfast is her favorite meal and she's fond of having chocolate chip pancakes as her first meal of the day. Throughout the day, she likes to eat all kinds of veggies. Of course, she also indulges in her cravings sometimes, mostly cupcakes. She said she's not afraid to splurge a little.