Early Career and Success on Television
Melissa Joan Hart was born on April 18, 1976 in Smithtown, New York, United States to parents Paula and William Hart. She has four siblings. When she was four, she began her career professionally after landing acting gigs on television commercials. By the time she turned five, she had appeared in over 20 commercials.
In 1985, she made her television debut in ABC Weekend Special. This was followed by one-episode stints in The Equalizer and Another World. In 1991, she received attention for her leading role as Clarissa Darling in the Nickelodeon series Clarissa Explains It All, playing the part until 1994.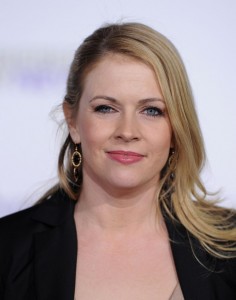 Two years after the show ended, she began playing the titular character in Sabrina the Teenage Witch, which instantly garnered her further fame, also earning her numerous Young Artist awards and nominations. She played the said role for seven seasons from 1996 to 2003. She reprised her role in the TV film Sabrina Goes to Rome in 1998.
After the show ended, she took a break from acting to start a family, marrying Mark Wilkerson in July 2003. Their first son was born in 2006, the second in 2008, and their youngest in 2012. During her hiatus, she only appeared in a few television shows like North Shore and Law & Order: Special Victims Unit, as well as provided voice work for Robot Chicken and Justice League Unlimited.
In 2009, she returned as a contestant for the reality competition Dancing with the Stars for its ninth season. She was eliminated from the contest after six weeks though. The following year, she starred as Mel Burke on the television series Melissa & Joey, which ran from 2010 to 2015. She was also the show's executive producer. She has also ventured into the big screen, first appearing in the movie Drive Me Crazy in 1999. Other films are The Specials and Nine Dead.
Has Melissa Joan Hart had Plastic Surgery?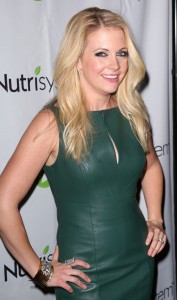 Former child actress Melissa Joan Hart has been a household name since she was a teenager. Now in her late 30s, she can still achieve recognition for her work on television, not only as an actress but also as a director and producer. But Hart still has a controversy of her own, particularly when observers noticed how she gained weight after having three kids and then losing much of it after some time.
Due to this transformation, some people assumed it was because she underwent liposuction that she regained her previous slim physique. According to some claims, the actress took the easy way to lose weight courtesy of plastic surgery. Although there were other opposing reports that Hart didn't go under the knife to return to her younger self. For 14 months, the actress reportedly exercised and dieted leading her to lose 43 pounds.
All these claims and assumptions on plastic surgery started when her post-baby photos were published on tabloids, showing a larger and a heavier Hart. After some time, she posed for a magazine with her newly-slimmed down body, surprising many. Though it's not impossible for someone to lose much weight, some were just considering the likeliness of the actress going under the knife for a thinner body. After all, she's in Hollywood.