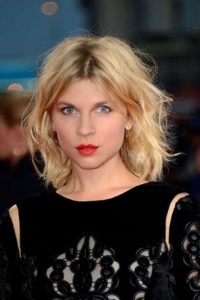 French actress Clémence Poésy got her start in the late 1990s, first working on the French screen. Her first international work was as Mary, Queen of Scots in the BBC mini-series Gunpowder, Treason & Plot. She next made her Hollywood debut as Fleur Delacour in the movie Harry Potter and the Goblet of Fire. She reprised her role in Harry Potter and the Deathly Hallows – Part 1 and Harry Potter and the Deathly Hallows – Part 2 in 2010 and 2011, respectively.
She also played Natasha Rostova in the French-Italian miniseries War and Peace. In 2010, she played Eva Coupeau in the US series Gossip Girl. More recently, she played Elise Wassermann in the British-French series The Tunnel. This year, she portrayed Françoise Gilot in the National Geographic show Genius: Picasso. Other credits were in the films 127 Hours, Mr. Morgan's Last Love, The Great Game, and Final Portrait.
The actress and model stays in shape by eating right. This only means that she focuses on having healthy meals instead of going for processed foods. For one, she avoids meat most of the time. In an interview with Vogue, she got candid about her diet. "I don't eat a lot of meat, but more because I don't really like it than anything else. I have friends who are vegans for their own reasons and I think that as long as food remains a pleasure then you can do whatever you want to do," she said.
She went on to say: "My dad's family had a farm which my uncle took over and turned into an organic farm. So I try to eat what's in season and try to buy products that are fairly natural, and that are produced fairly. And I'm really aware of what a luxury it is to be able to do that, and to make those decisions."