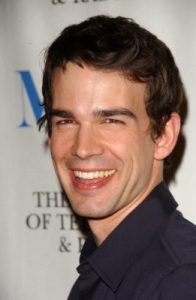 Christopher Gorham had his career beginnings in the late 1990s. His first appeared in an episode of Spy Game, as well as had his first film role in Shopping for Fangs. During this period, he played the role of Walt in the film A Life Less Ordinary. Afterward, he played Elliot in 4 episodes of Party of Five. He then made one-episode roles in Buffy the Vampire Slayer, Vengeance Unlimited, and Saved by the Bell: The New Class. His first starring role on the small screen was as Harrison John on The WB series Popular.
After this ended, he played the recurring part of Trevor O'Donnell on Felicity. Next, he starred as Neil Taggart on the Canadian series Odyssey 5. Gorham then played the titular character Jake Foley on the UPN series Jake 2.0, which was short-lived. He later played Dr. Miles McCabe on Medical Investigation and Benjamin Barnes on Out of Practice. The actor came to wider prominence for his role as Henry Grubstick on Ugly Betty.
He simultaneously starred as Henry Dunn on the miniseries Harper's Island. His most popular role as of date was as Auggie Anderson on the TV series Covert Affairs, which he starred in from 2010 to 2014. At the same time, he had performances in the films My Girlfriend's Boyfriend, Answer This!, and The Ledge. Following Covert Affairs, he played Walsh/The Wizard of Oz on Once Upon a Time. He later had recurring roles on 2 Broke Girls and The Magicians. As of 2018, he stars as Bob Barnard on the Netflix series Insatiable.
The Christopher Gorham Diet Plan
The actor's most prominent role up to date was his role as Auggie on Covert Affairs, the same role that made him improve his workout routine and eat healthier. He had to gain muscles at the time so he focused on consuming proteins as part of his diet plan. "I started pounding protein every day. For breakfast, I ate a big omelet with spinach and chicken and avocado," said the actor.
"And I had three protein shakes a day: two fast-acting shakes (one right after the workout and one as a snack), and then at night, a slower-acting shake, so I've got it happening all night long."