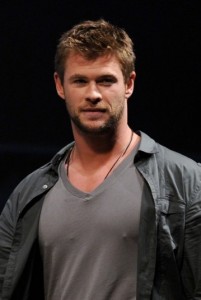 Certified hunk Chris Hemsworth is now an international star, thanks to his portrayal of Thor in the Thor films and The Avengers. Born in Australia, he first got his break on Australian television and eventually decided to widen his career in the states. His first step being a small yet significant role in Star Trek released in 2009. After two more films, he finally got his major breakthrough as the title role in the superhero movie Thor.
Aside from his portrayal of the hammer-wielding superhero, he's also starred in other films, including Snow White and the Huntsman, The Cabin in the Woods, Rush, and Red Dawn. Being the big star that he is, Chris has a lot of upcoming movies to watch out for. The thing is, Chris wouldn't have stood out to portray the lead in Thor if he didn't look like the part, which he certainly does, thanks to his lean bod. How does he accomplish this? We all know that he works out a lot and is self-disciplined when it comes to taking care of his body, but how exactly does he do it?
Interestingly, before his breakthrough role as Thor, Chris didn't work out a lot. Though he was engaged in some physical activities like combat sport, rugby drills, and boxing before, there was no serious regimens to build his muscles. With Thor, the necessity for such came calling. In order to gain some extra kilos, the actor had to undergo hypertrophy-oriented workout, designed by celebrity trainer Duffy Graver. Gaver has worked with the likes of Brad Pitt and Angelina Jolie. In addition, he did lots of weight lifting and other weight training sessions to help him become more buff. His old boxing and Muay Thai tricks also came in handy as he needed to keep doing them to be more agile for his action scenes in Thor and The Avengers.