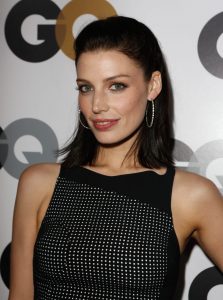 Canadian star Jessica Paré had her career beginnings in the early 1990s. During her early years, she appeared in a few shows in one-episode roles. Her first starring role on television came in the 2000s as Courtney Benedict in the series Jack & Bobby. During this period, she had also appeared in the films Stardom, Lost and Delirious, Posers, and Wicker Park.
She later starred in the films Suck and Hot Tub Time Machine. Her role in Suck earned her a Canadian Comedy Award nomination for Best Performance by a Female – Film. In the 2010s, she became known for her role as Megan Calvet Draper in the acclaimed series Mad Men. Thanks to the show's popularity, her career in Hollywood has since improved a great deal. She next appeared in the movies Brooklyn and Lovesick. In 2017, she was cast as Mandy Ellis in the new series SEAL Team.
The 37-year-old actress keeps her modelesque figure by sticking to a healthy lifestyle. She does this by practicing a vegetarian diet. She has been a vegetarian for some years now. She noted that this change in her diet mainly contributed to her feeling healthier and fitter. Talking about her eating habit, she said: "I eat as many raw foods as I can. I have fruit for breakfast and a salad for lunch."
She added: "I'm a vegetarian and I don't eat wheat, so I'm the world's most annoying dinner guest." She admits that even though being a vegetarian can sometimes be a hassle when dining outside, she still sticks to it no matter what. Her focus on a plant-based diet has been integral to her overall health and well-being and she intends to keep it up. This is why she has a slender and toned figure even though she's already nearing her 40s.