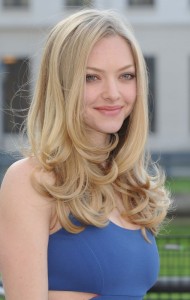 30-year old Amanda Seyfried started her career in the show business as a model when she was younger. She eventually ventured into acting during her teenage years. Interestingly, she made her movie debut in Mean Girls, which was a huge success, getting her noticed instantly. Though she played the classic dumb blonde in the movie, the actress proved to be more than that in reality.
Before that, she was already an established television actress with a regular role in a soap opera. She was also widely known for her character in Veronica Mars, though it was her part in HBO's Big Love that earned her mainstream attention. During the same period, she was also getting noticed for her performances in well-known films like Alpha Dog, Mamma Mia!, Jennifer's Body, and Chloe. More lead roles came in the form of such movies as Letters to Juliet, Dear John, and Red Riding Hood, making her one of Hollywood's most recognized actresses. She even impressed moviegoers and critics alike with her portrayal of Cosette in Les Misérables.
The petite star, despite her short stature, has an amazing figure. Something she surely works hard for. Aside from working out regularly, Amanda also makes sure she eats healthy and follows a certain diet plan to get all the nutrients her body needs. She's also one of the actresses that follows a 5-meal routine to make her eating more frequent but in smaller quantities. This is believed to be a good method to avoid getting hungry. For breakfast, Amanda usually has raw veggies, fruits, and lemon or ginger drinks. Her first snack contains milk and other products made of milk, followed by pizza with less fat as her lunch. She next eats fruits and drink a glass of juice for her second snack. This way, she gets enough anti-oxidants. For dinner, she finds it ideal to have foods low in carbs.