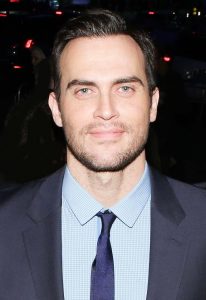 Hollywood actor Cheyenne Jackson got his start in the mid-2000s. He made his debut in the film United 93. His first television appearance was in an episode of Lipstick Jungle. He later guest-starred in the shows Life on Mars, Ugly Betty, and Law & Order. In the 2010s, he appeared as Dustin Goolsby in 3 episodes of Glee, as well as starred in the movie The Green. This was followed by the films Price Check, Lola Versus, Six Dance Lessons in Six Weeks, and Love Is Strange. He also became known for his role as Danny Baker in the sitcom 30 Rock.
From 2015 to 2016, he played Will Drake in the FX series American Horror Story: Hotel. He next played Sidney Aaron James in American Horror Story: Roanoke. During this period, he also had roles in the features Day Out of Days, Bear with Us, Opening Night, and Hello Again. He next played Dr. Rudy Vincent in American Horror Story: Cult. This year, he plays recurring role Greg in the comedy series American Woman. He also starred in the 2018 film Hurricane Bianca 2: From Russia with Hate.
The actor takes care of his body and overall health by choosing a clean and well-rounded diet. He also admitted that he has a particular taste in food, which is why he isn't that much of a foodie. "I love great food, but to be honest, I'm not much of a foodie. I'm always open to new culinary adventures and my palette is pretty eclectic, but I love basics – good sushi, good salads, and a great steak every now and then," he said.
On the other hand, the actor loves tea. He shared: "I love tea and drink a lot of it. Vocally, it really helps and soothes, so I drink a lot of tea with honey, ginger, and lemon." He also loves veggies, saying: "I recently moved to Los Angeles and have been going to Tender Greens a lot. There are so many choices and everything is always so flavorful and healthy."