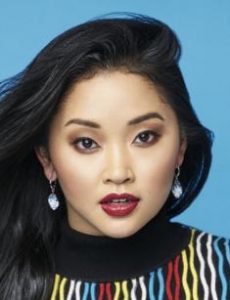 Hollywood actress Lana Condor had her career beginnings recently as Jubilation Lee / Jubilee in 2016's X-Men: Apocalypse. First appearing in a major Hollywood film, Condor had a strong debut. That same year, she appeared as Li in the movie Patriots Day. The film dramatized the events and aftermath of the Boston Marathon bombing. On television, her first role was in the 2017 TV movie High School Lover. Condor got her breakthrough after landing the role of Lara Jean Covey in the Netflix film To All the Boys I've Loved Before. The movie was a huge hit, instantly gaining her international success.
She next starred in Robert Rodriguez's movie Alita: Battle Angel. At the same time, she starred in the Syfy series Deadly Class, although it was canceled after one season. She recently starred in the coming-of-age film Summer Night. In 2020, she will reprise her role as Lara Jean Covey in the sequel To All the Boys I've Loved Before 2. Condor is currently filming for the upcoming movie Girls Night, co-starring Brianna Hildebrand. As a voice actress, she co-starred in the animation series Rilakkuma and Kaoru.
Only in her early 20s, the actress takes care of herself through healthy eating and active lifestyle. Through her social media, fans were able to learn that the young star stays in shape primarily by boxing. In fact, she's a dedicated boxer. Part of the Lana Condor workout routine is heading to a gym in Santa Monica just to box.
This has since helped her tone her form and significantly increase her strength. Even with her petite body, the actress is actually very strong thanks to her consistent boxing workouts. Being a full-time actress, her on-the-go lifestyle also helps her exercise, somehow, by simply being active. In addition, she loves taking long walks, playing sports, and traveling.