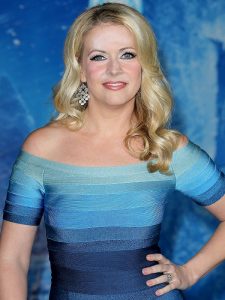 Hollywood star Melissa Joan Hart had her career beginnings in the 1980s. The following decade, she got her acting breakthrough as the lead role Clarissa Darling in the teen sitcom Clarissa Explains It All. Her success in television grew as she landed her next lead role on television. This time as Sabrina Spellman on Sabrina the Teenage Witch.
Playing the title character from 1996 to 2003, she also took director and producer credits on the show's later seasons. In 1999, she made her cinematic debut in the movie Drive Me Crazy. After Sabrina the Teenage Witch ended, she mostly starred in made-for-television films with a performance in the 2009 film Nine Dead. That same year, she appeared on Dancing With the Stars as a contestant.
She returned to primetime in the 2010s as she co-starred as Mel Burke in the sitcom Melissa & Joey. The show ran from 2010 until 2015. She'll star as the lead in the upcoming comedy series No Good Nick. She's also starred in a couple of more films, including God's Not Dead 2. In 2018, she's starred in the Lifetime movie A Very Nutty Christmas.
The actress had struggled with her weight, especially after becoming a mom. Thanks to developing a healthier lifestyle which includes a clean, balanced diet plan, that's now a thing of the past. Sticking to a nutritious diet isn't just about losing weight for her. It's also about her energy levels, which she surely needs being a mother of three and a full-time actress.
"I'm much more driven [now] to eat healthy because I want to feel good," said the TV star. With her on-the-go lifestyle, she brings healthy snacks with her to fuel her body throughout the day, including fruits and almonds. She drinks plenty of water and takes probiotics daily as well. Another crucial factor that contributed to her weight loss is when she substantially cut back on added sugar, having avoided processed foods in general.