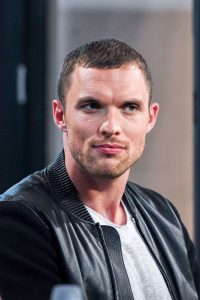 English actor Ed Skrein started a career in music first prior to acting. He released his first EP in 2004. Some years later, he released his debut album The Eat Up. In the 2010s, he started acting with his debut in the movie Piggy. At the same time, he starred in the films Ill Manors and The Sweeney. He next appeared as Anthony Walsh in the show The Tunnel and played Daario Naharis in 3 episodes of Game of Thrones.
Afterward, he starred in the films Northmen: A Viking Saga, Sword of Vengeance, Tiger House, and Kill Your Friends. He later became known for starring as Frank Martin Jr. in the film The Transporter Refueled. Following this, he portrayed Francis Freeman / Ajax in the movie Deadpool. At the same time, he starred in the feature The Model. This year, he had notable roles in the movies In Darkness, Patrick, and Tau. He also has some upcoming films later this year.
The 35-year-old has the physique every man wants. This is because he's always been active. "I've always been a sporty dude, I was a competitive swimmer when I was a kid, and I did half marathons and triathlons later on," he said. As an actor, he's also since learned to up his workout routine in order to train for a certain character. For instance, he trained more vigorously for his role in the new Transporter film. Talking about his training for the film, he said:
"For The Transporter, it was all martial arts – I did not pick up a weight for four months. For Deadpool, I wanted a stronger silhouette, so I was doing weights instead. I practice boxing and kali escrima, which is a Filipino knife and stick fighting – it's so fun and it's a great discipline." But there's something he doesn't want to do ever again and it's cycling.