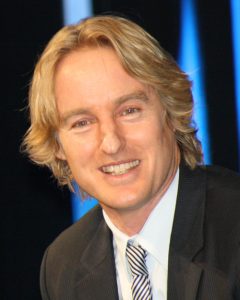 Hollywood star Owen Wilson had his career beginnings in the 1990s. He debuted in the 1996 film Bottle Rocket, where he also served as a writer. He next had roles in the films Anaconda, Armageddon, The Haunting, and Permanent Midnight. He later gained mainstream prominence in the 2000s for his performances in several films. This includes Meet the Parents, Zoolander, The Royal Tenenbaums, Starsky & Hutch, The Life Aquatic with Steve Zissou, and Wedding Crashers. He later voiced Lightning McQueen in the movie Cars.
He later starred in You, Me and Dupree, Drillbit Taylor, and Marley & Me. In the 2010s, he starred in the films Marmaduke, Hall Pass, Midnight in Paris, The Big Year, The Internship, The Grand Budapest Hotel, Inherent Vice, and She's Funny That Way. He also reprised his role as Lightning McQueen in Cars 2 and Cars 3 and Hansel in Zoolander 2. His latest works on the big screen were in the 2017 films Father Figures and Wonder.
The actor shared in an interview that his greatest healthy habit is exercising. "My best health habit is probably exercise. I'm pretty good about always exercising. And it goes way beyond vanity. It's really about what it does to my mind, the peace of mind I get. After exercise, it's like a high. You just feel a lot more energized and at the same time relaxed enough to deal with the day's stress," he said.
So, what does he do to maintain his overall fitness? He revealed: "I go swimming or jogging or use the treadmill or stair master or ride a bike. I sometimes throw in some weights but mostly it's cardio." According to him, he didn't start working out until he was 29 and he just wished that he did earlier mainly because exercise really helps his state of mind a great deal.