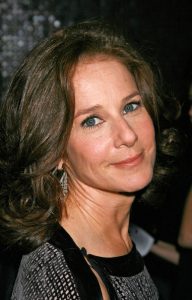 Hollywood actress Debra Winger started her acting career in the 1970s. She debuted in the film Slumber Party '57. She became more famous in the '80s, starring in the film Urban Cowboy. For this, she got several nominations for Best Supporting Actress, including a Golden Globe and a BAFTA. She next starred in the film An Officer and a Gentleman, which got her her first Academy Award nomination for Best Actress. Her performance in the movie Terms of Endearment was also acclaimed, getting another Best Actress nomination at the Oscars.
She has since starred in the films Black Widow, Made in Heaven, and Everybody Wins. In 1993, she starred in the films Shadowlands and A Dangerous Woman, receiving critical praise for her acting. Her last film in the '90s was 1995's Forget Paris. She returned to the screen in the 2000s, first starring in the movie Big Bad Love. In 2005, she played the lead on the TV film Dawn Anna. This got her a Primetime Emmy nomination. She next starred in the drama film Rachel Getting Married. Her latest film role was in 2017's The Lovers. She also currently stars as Maggie Bennett on the Netflix series The Ranch. She's been playing the part since 2016.
The veteran actress hasn't only maintained a solid career in Hollywood, she's also managed to keep her body in top shape. Already in her 60s, it's obvious that the acclaimed performer is so much younger than her actual age. This is because she follows a healthy lifestyle that starts with her eating healthily. Her diet plan consists primarily of organic foods. She also avoids eating anything processed. She eats as naturally as possible with her meals packed with lots of proteins and vegetables. She snacks on fruits, yogurts, and nuts. She also drinks lots of water to keep her body hydrated at all times.