Career Start and Breakthrough
Blake Ellender Lively, born Blake Ellender Brown, is a 26-year old American actress famous for her role as Serena van der Woodsen in the television teen drama series Gossip Girl.
She was born on August 25, 1987 in Tarzana, Los Angeles, California to actor Ernie Lively and his wife, Elaine Blake. She was not really interested in acting but some time between her junior and senior years, her brother Eric asked his agent to send her on a number of auditions for a few months.
From these auditions, she landed her first main role as Bridget in The Sisterhood of the Traveling Pants. She actually started her acting career when she was just 11, when she appeared in her father's film Sandman. For her role as Bridget, she initially received warm reviews, and her performance earned her a Teen Choice Award nomination for Choice Movie Breakout – Female.
She appeared in her next film, Accepted, and while it was not well-received by critics, she still gained notice and it won her a Breakthrough Award from Hollywood Life. In 2007, she was cast as one of the title characters in Elvis and Anabelle.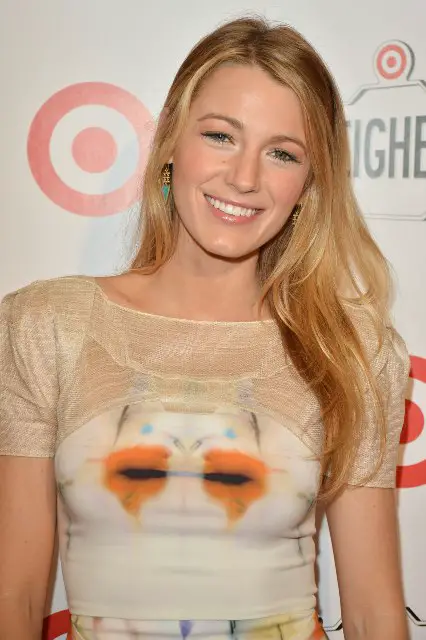 She then came to further prominence after being cast as Serena van der Woodsen in Gossip Girl. She played the role from 2007 until 2012 when the show ended.
Despite her prolific television career, she continued to appear in several films, including her reprisal of her role in The Sisterhood of the Traveling Pants 2. Her performance was praised by critics and the film became a box-office success.
In 2009, she played a supporting role in Private Lives of Pippa Lee, where her performance was again praised. That same year, she was cast as Krista Coughlin in The Town, which was co-starred and directed by Ben Affleck.
Breast and Nose Job Reports
Her involvement in major productions in Hollywood and her popularity on television has certainly made Blake a sought-after actress. With her increasing status in the film and television industry, she has gained people's attention, and with that is people noticing how her looks have greatly improved compared to her younger self.
The Gossip Girl actress has had a breast augmentation back in 2006, that's according to the reports circulating online. The viewers had easily noticed the difference when she appeared to have smaller breasts in her 2005 film The Sisterhood of the Traveling Pants compared to her appearance in the film's sequel in 2008. According to some viewers, it was apparent that she has fake breasts when she was lying on her back in a bikini in the said movie.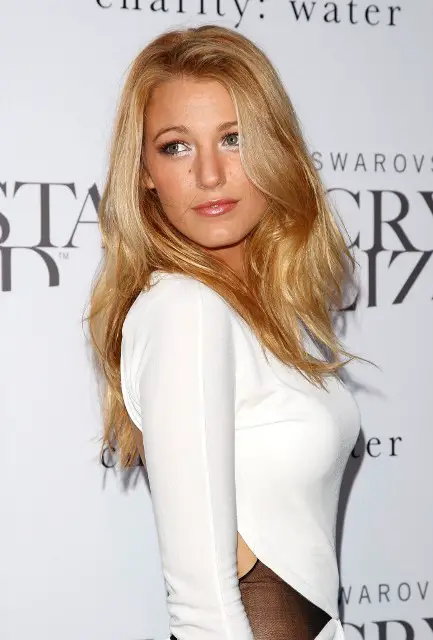 It doesn't end there. Fans and critics alike are also convinced that Blake has had a rhinoplasty before. Before and after photos of her show that her present nose looks thinner and straighter compared to her nose in her older photos. The result was flawless as her nose compliments her face well. However, the actress has not yet confirmed if any of the reports are true.
Instead, she continued gaining popularity with more Hollywood projects. In 2011, she portrayed Carol Ferris in the superhero film Green Lantern. That same year, she was featured in the TIME magazine 100 influential people. Also, AskMen.com named her the most desirable woman of 2011. People magazine named her one of 2012's Most Beautiful At Every Age, as well.
With so many commendations on her beauty and sex appeal, it surely cannot be missed by fellow actors in Hollywood. She dated Gossip Girl co-star Penn Badgley from 2007 to 2010. She also had a much-publicized fling with actor Leonardo DiCaprio, whom she dated for five months. She is currently married to actor Ryan Reynolds. She met him in early 2010 while filming Green Lantern. They officially began dating in October 2011 and got married on September 9, 2012.