Career Beginnings: Acting and Modeling
Born Pamela Denise Anderson on July 1, 1967 in Ladysmith, British Columbia, Canada, she was discovered when she went to a BC Lions Canadian Football League game with friends in 1989, during which a live video of her wearing a tightly-fitted Labatt's Beer t-shirt was shown on the stadium's big video screen and caused a loud roar of admiration from the crowd.
She was then escorted down to field level as part of a PR event for the brewery and received wide applause from the audience. As a result of her instant discovery in Vancouver, she was featured as the cover girl on Playboy magazine's October 1989 issue.
During this time, she moved to Los Angeles to further pursue a career in modeling. Shortly afterwards, she was chosen as Playboy's Playmate of the Month in its February 1990 issue. She has since appeared in Playboy magazine numerous times in the 1990s and 2000s.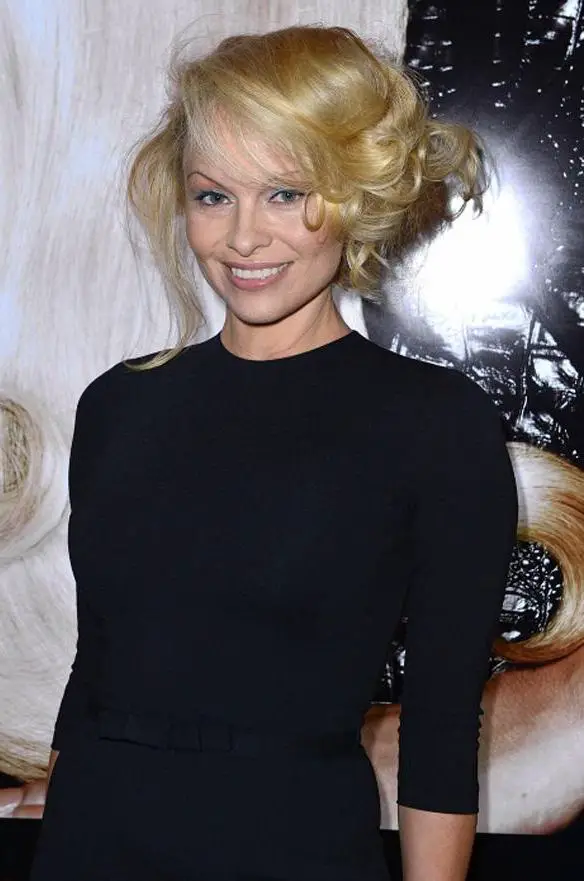 Upon moving to Los Angeles, she won a minor role in the popular sitcom Home Improvement. She left the series after two seasons and went on to secure the role of C. J. Parker in Baywatch, a role she played from 1992 to 1998. She was then cast as Sarah in Raw Justice, marking her film debut. She followed this with her role as Barbara Rose Kopetski in the film Barb Wire.
In 1997, she further gained notoriety among television viewers when she guest-hosted Saturday Night Live. She has since appeared in other television shows including King of the Hill, Less Than Perfect, 8 Simple Rules and Package Deal. Aside from her role in Baywatch, she also became known for her other notable characters in the small screen including the role of Vallery Irons in V.I.P., the title role in Stripperella and Skyler Dayton in Stacked.
For her role in the latter, she received a Teen Choice Awards nomination for Best TV Actress: Comedy. In addition, she reprised her role as C.J. Parker in the made-for-television movie Baywatch: Hawaiian Wedding. She has also appeared as herself in various motion pictures including Scooby-Doo, Pauly Shore Is Dead, Borat, and Costa Rican Summer.
Plastic Surgery Admission
The model-turned-actress has also received an immense public attention due to her involvement to plastic surgery since her Baywatch and Playboy stints. She admitted to having undergone a breast implant surgery after her centerfold photo in the February 1990 issue of Playboy. She has since undergone numerous breast implants over the years, radically changing her cup size.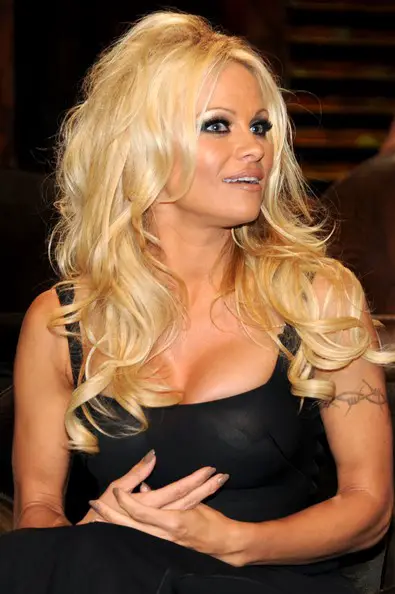 Her breasts were not the only ones which became recipients of cosmetic alterations. Over the years, there have been reports that she has done something to her face, as well. Many think that she has opted to change her natural appearance in striving to look like Barbie. The actress, however, has not yet confirmed if she really had undergone a little nip and tuck on her face.
She then went on to engage in various television projects. In 2008, she made her first venture into reality television when she entered the Australian Big Brother house to visit and stay for three days. She also appeared in the fourth season of Big Boss, the Indian version of the Big Brother TV franchise where she stayed in the house for three days as a guest.
In 2010, she competed in the tenth season of Dancing with the Stars but was eliminated after seven weeks. She recently appeared in the British reality show Dancing On Ice, partnered with Matt Evers but they became the first couple to be voted off.
In addition to her prominence from being a model, actress and reality star, she has also garnered a great deal of attention for her well-publicized relationships. On February 19, 1995, she married Mötley Crüe drummer Tommy Lee after knowing him for four days. They have two sons together. The couple divorced in 1998 but reunited briefly and went on to split again in 2001. They reconciled and split again in 2008. She also became engaged with model Marcus Schenkenberg and singer Kid Rock.