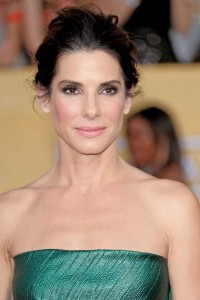 America's sweetheart Sandra Bullock has long established a prolific career in Hollywood. Even when she was in her 40s, the award-winning actress secured lead roles in major productions that went on to become box office hits. Starting her career in the 1980s, she later had her breakthrough in Demolition Man in 1993. Her role in Speed the following year cemented her fame as a movie star. Her success on the big screen continued in the 2000s with Miss Congeniality, The Proposal, Two Weeks Notice, and Crash.
Her performance in the 2009 movie The Blind Side was critically acclaimed, earning her an Academy Award and Golden Globe for Best Actress. Her greatest commercial success was in 2013's Gravity, which also earned her an Academy Award nomination for the lead actress category. Despite being 51 this year, the actress looks beautiful and fit than ever. She's one of the few actresses in Hollywood who's gotten away with the ravages of time by being fabulous.
Surely, Sandra's lifestyle is one of the main reasons why she still looks great. This means she regularly works out and eats healthy. When it comes to her preferences in foods, she makes sure she gets sufficient nutrients, that's why her regular diet consists of brown rice, steamed veggies, black beans, wheat carbs, and lean protein, among others. She also doesn't follow the usual 3-meals-per-day regimen. Instead, she takes five, light meals, each packed with essential nutrients.
She follows a disciplined diet plan for six days and then allows her body to relax for a day, meaning she indulges in her cravings once a week. This means she only eats sweets on her single, cheat day. Part of her looking youthful is her fondness to foods containing antioxidants such as olives, fishes, green tea, spinach, and broccoli, to name a few.