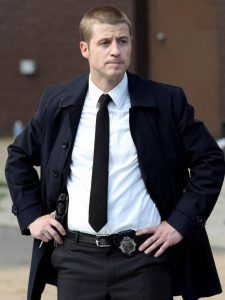 American actor Ben McKenzie is active on both film and television. His Hollywood career began in the early 2000s. He had guest appearances on the TV shows The District and JAG. Shortly after, he was cast as Ryan Atwood on The O.C.. This has since earned him recognition. While on the show, he made his film debut in Junebug. He next starred in the movie 88 Minutes. After The O.C. ended, he starred in the film Johnny Got His Gun. He returned to television as part of the main cast of Southland. Afterwards, he got the role of James Gordon on Gotham. He still stars on the show. In the 2010s, he starred in the films Decoding Annie Parker, Goodbye World, and Some Kind of Beautiful.
The former The O.C. actor is playing more masculine and mature roles now on television. Playing a police officer in Southland and now as James Gordon on Gotham, he knows he needs to look and feel as one. What better way to feel stronger than eating right and working out. It comes with his age, too. He's nearing his 40s and Ben knows that he has got to live a healthier lifestyle in order to stay fit, strong, and even look good. He's often being seen running in the morning in New York City.
He likes doing cardio exercises regularly. This secures his strength and stamina, which are crucial in his current gig and being a new father, too, he needs the extra physical and mental strength. He also hits the gym whenever he can and works on his overall power. Obviously, the actor does not need to bulk up for his roles. Even in real life he's not very keen in getting bigger muscles. He contents himself with his average yet toned body. The most important thing for him is that he's strong and fit.