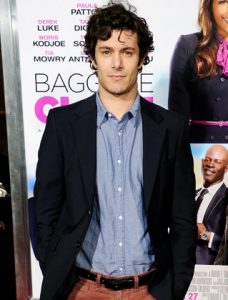 American actor Adam Brody started his Hollywood career on television in the late '90s. His first notable role was on the MTV series Undressed. In the early 2000s, he's had appearances on Once and Again, The Sausage Factory, and Grounded for Life. He then became known as Dave Rygalski on Gilmore Girls. However, it was his role as Seth Cohen on The O.C. that earned him stardom. While on the show, he played supporting/starring roles in the films Mr. & Mrs. Smith, Thank You for Smoking and In the Land of Women. He also starred in the film Jennifer's Body. In the 2010s, he had roles in the movies The Romantics, Scream 4, and Baggage Claim, among others. His recent work in the movies is mostly involved with independent cinema. He now stars on the TV series StartUp.
The star turns 37 this year and he still looks youthful. Pretty much the same when he played dream boy Seth Cohen on The O.C.. Although the actor hasn't had any major physical transformation for a role, it can be assumed that Adam practically stays fit by eating right and working out. He hasn't tried the bulky image like many actors have, but looking at his youthful appearance, he seems to be doing just fine. He has the average body, but he keeps himself fit by being active.
He's still busy with work on television and film. He's even busier recently that he has started a family and is now a father. He keeps himself strong by doing cardio regularly and hitting the gym whenever he can. He can also be seen enjoying walks with his wife, former Gossip Girl star Leighton Meester and their daughter. Adam also still has his adventurous spirit by doing outdoor activities. He was even seen surfing at the beach. By being active with sports and other activities, the actor stays in shape and healthy.