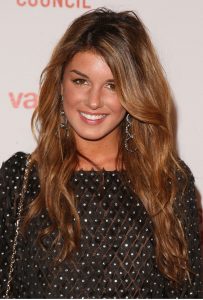 Canadian star Shenae Grimes has had her eye on show business since before. Luckily for her she got her break on the Canadian screen .This was after getting the role of Darcy Edwards on Degrassi: The Next Generation. She was a recurring character from seasons 4-5. She was then promoted to being a regular cast from seasons 6-7. At the same time, she portrayed the teenage Shania Twain on the TV movie Shania: A Life in Eight Albums. In the late 2000s, she got her break on US television. This was as Annie Wilson on the remake of Beverly Hills, 90210, now called just 90210. In 2013, she appeared in the films Empire State and Sugar. After 90210, she had starred in several TV movies.
The actress has been questioned about her slender figure. Some think she's too thin that she may have an eating disorder. She has since denied such allegations. The actress is just in her 20s, so having a fast metabolism can also be the cause of her slender frame. She even revealed that she's eating healthier in Los Angeles. She moved to LA for 90210, apparently. During this interview, she revealed that it's her metabolism that makes her not gain weight even though she eats a lot.
Aside from this, the actress also exercises to get stronger. She revealed that her mother is a fitness instructor and this somewhat inspired her to be more active with her body. She's already active with being an actress, but she knows she needs to do more. That is why she also makes it a point to work out. She loves doing cardio exercises and tries her best to do it regularly. She also mixes routines so she doesn't get bored. Even as simple as walking is something that she considers a great exercise for her. To make it more fun, she engages in outdoor activities with her friends as a form of exercise.