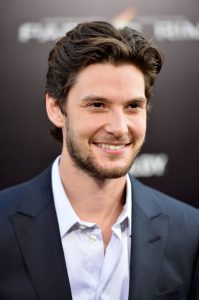 British actor Ben Barnes got his start in the mid-2000s making his debut in an episode of Doctors. At the same time, he appeared in the TV movie Split Decision. He next made his first movie role in Stardust. He gained wider recognition when he landed the role of Prince Caspian in the 2008 film The Chronicles of Narnia: Prince Caspian. The rest of the 2000s saw him star in the films Easy Virtue and Dorian Gray. He later reprised his role as Prince Caspian in The Chronicles of Narnia: The Voyage of the Dawn Treader.
Other films during this period include Locked In, Killing Bono, The Words, The Big Wedding, By the Gun, Seventh Son, and Jackie & Ryan. Following this, he focused on television, portraying Samuel "Sam" Adams in the miniseries Sons of Liberty. He achieved greater success recently with his latest roles – playing Logan Delos in HBO's Westworld and Billy Russo in Netflix's The Punisher.
The 37-year-old actor stays in shape by sticking to an active lifestyle. With his current roles on television, the British star also ups his physical training to play his characters more effectively. For his role in The Punisher, aside from his workout regimen, the actor also did lots of walking.
He said: "So literally just to walk around those streets at night, after you've had a bit of training, and you've got your endorphins flowing from doing a boxing session or a knife-fighting session with some of the stunt guys, and you're feeling kind of semi-invincible, even though your toe hurts a bit from when you kicked something."
According to the actor, taking long walks does not only give him a great dose of cardio, it also helps him get into his character. It sort of prepares his mental state to be more efficient in playing his character.