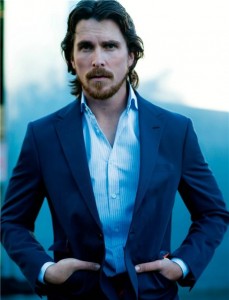 English actor Christian Bale started his acting journey at a young age. He was also young when he was first noticed for his incredible acting chops in Empire of the Sun released in 1987. He was 13 at the time. He continued acting afterwards, practically growing up in the show business. In the 1990s, he had notable performances in Little Women and A Midsummer Night's Dream before garnering acclaim as Patrick Bateman in American Psycho (2000). He especially received attention for his lead role in The Machinist (2004), where he notable lost 63 pounds for his character. International success came after securing the part of Bruce Wayne in Batman Begins and its subsequent sequels. He's also performed excellently in other films like The Prestige, 3:10 to Yuma, Terminator Salvation, The Fighter, American Hustle, and Exodus: Gods and Kings. He particularly won acclaim for his role in The Fighter, receiving an Academy Award for Best Supporting Actor.
42-year-old award-winning actor is an expert when it comes to making major physical adjustments for a character on film. As mentioned, he has notably achieved this through his portrayal of the lead star in The Machinist. But for his role as Batman in the Batman films, of course Christian has to bulk up to be able to play a superhero. To achieve a muscular body, the actor underwent rigorous training. Because the Batman films required him to do several action scenes, the actor also trained by doing martial arts. He practiced varied workouts which should correspond every body part. For his legs and thighs, Christian did squats to tone them.
For his upper body parts, he did grappling and boxing. Also, his workouts were divided into four days. For bodybuilding, his first day was composed of of explosive high pull ups, cleans and press, weight lifting, and chin-ups super-set with bent rows squats. His second day was focused on building speed and agility so his workouts included squat jumps, high pulls, sprinting, and reverse lunges. On the third day, he did clap up push-ups, lateral jumps, and dumbbell flyes, followed by bench press with Smith machine, close grip pull downs, and dead-lift. During the fourth day, he did 10-20 laps of swimming and stretched for 30 minutes as part of enhancing his stamina and endurance.