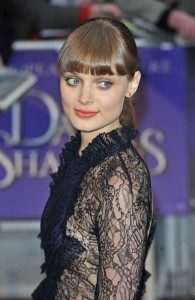 Australian actress Bella Heathcote began her career in her native country when she was in her early 20s, appearing first in a movie. After this, she got a recurring role in the popular Australian soap Neighbours, which earned her recognition. A few more roles in Australia and she made her Hollywood debut in the movie In Time released in 2011. Her first starring role came next with Tim Burton's Dark Shadows, in which he starred alongside Johnny Depp. This was released in 2012. This also marked her getting noticed more widely. Her next movie role came in 2014 with The Rewrite. Her most recent work on the big screen is in 2016's Pride and Prejudice and Zombies. She was also recently cast as Leila Williams in Fifty Shades Darker, due for release in 2017.
The Aussie beauty is getting further attention for her performances in Hollywood films. With her radiant beauty and strong knack for acting, it seems it won't take long before she makes it really, really big. Standing at 5'6, the 28-year-old star is also notable for her modelesque figure, something that complements her pretty face and subtle features. Now that she's nearing her 30s, she makes sure she practices a healthier lifestyle, which involves her engaging in more exercises and eating clean and healthy foods as well.
Though she has cravings for foods that aren't that healthy, Bella balances her diet pretty well. She understands what her body needs and she doesn't abuse its limits. Most of the time, she has fish as her source of proteins like mackerel and she eats meat, too. She partners this with veggies and fruits for snacks. She also loves cheese, beans, and maple syrup. Because of her love for food, she has a cheat day once a week where she can eat whatever she wants.