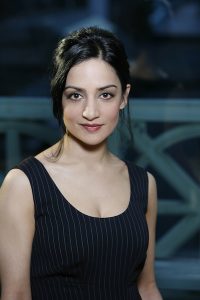 Hollywood star Archie Panjabi got her start as an actress when she debuted on Siren Spirits in 1994. She later made her movie debut in East is East. Her career became more active in the 2000s, first starring as Pinky Bhamra in the film Bend It Like Beckham. The rest of the 2000s saw her perform notably in the films Code 46, Yasmin, Chromophobia, The Constant Gardener, A Good Year, Flying Lessons, A Mighty Heart, and Traitor. During this period, she also starred on the British sketch comedy show Brand Spanking New Show, as well as played the role of Rita Dhillon on Grease Monkeys, Meera Baines on Postman Pat, and Jane Lesser on Personal Affairs.
She then became widely known for starring as Kalinda Sharma on the CBS series The Good Wife, which she starred in from 2009 to 2015. At the same time, she played Professor Reed Smith on the British series The Fall. After The Good Wife, she played Detective Sergeant Asha Isran on Shetland, as well as played Preeya on Power Monkeys and Mona Harcourt on Next of Kin. She also joined the main cast of the NBC series Blindspot as Nas Kamal. Additionally, she has also had roles in the films The Infidel, I Origins, and San Andreas.
The 46-year-old actress remains in her best self all thanks to her clean and healthy diet. In an interview, she discussed some of her healthy habits when it comes to her food consumption. For one, she always stocks up healthy food items in her pantry and fridge. She revealed: "I always have a few spices like turmeric and whole peppercorns, as well as fresh ginger, garlic, and extra-virgin olive oil. With just those few things you can add flavor and kick to everything from Italian food to curries, or just perk up a basic like eggs. Fresh ground pepper on eggs can make all the difference." She also said that drinking hot water with lemon and honey has helped her stayed slim throughout the years.