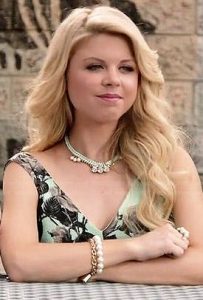 It was in 2012 that actress Bailey De Young started her career in the show business. She made her debut with a starring role in the ABC Family series Bunheads. In the show, she played the role of Virginia "Ginny" Thompson. The series was canceled after one season though. After its cancellation, she guest-starred in the sitcom Baby Daddy.
She also starred as Carrie Dollanganger in the made-for-television movie Petals on the Wind. She then landed the role of Lauren Cooper in the MTV series Faking It. The show ran on television for three seasons with Bailey playing the role of Lauren from 2014 to 2016. While on the show, she starred in the TV movie The Murder Pact. She next appeared as Heidi in an episode of Gilmore Girls: A Year in the Life. Her latest role was as Imogene Cleary in the TV series The Marvelous Mrs. Maisel.
The 28-year-old actress stays in shape by following an active lifestyle. However, the actress doesn't just work out for the sake of losing or maintaining weight. She makes sure that the activities she does are something that she truly enjoys. This, of course, helps her find the motivation to get moving. "I refuse to do anything in the name of vanity that I don't enjoy," she said in an interview.
She went on to say: "I like to do kind things for my body and be healthy but if I dread any particular exercise I don't do it." When she has free time from her acting work, Bailey enjoys outdoor activities like hiking and running outside, and swimming. She also loves hot yoga and attends dance classes simply because they're fun. For her, dancing is the best workout there is because she gets to enjoy the music and her body's rhythm and movements.