Becoming a Reality Star
Born Kimberly Noel Kardashian on October 21, 1980 in Los Angeles, California, she has become a prominent figure on television, publication and fashion. Her parents are Kris Jenner and Robert Kardashian. After her parents divorced in 1991, her mother remarried the 1976 Summer Olympics decathlon winner Bruce Jenner that same year.
At age 19, she eloped with music producer Damon Thomas in 2000. Three years after, Thomas filed for divorce. During this time, she was close friends with socialite Paris Hilton, through whom she first received media attention. She shot to fame in 2007, when she and her family starred in the reality television series Keeping Up with the Kardashians.
The series proved to be successful and has spawned spin-offs including Kourtney and Kim Take New York and Kourtney and Kim Take Miami. In December 2007, she further gained notoriety after posing nude for Playboy magazine. The following year, she made her motion picture debut in the disaster spoof Disaster Movie and competed in the seventh season of Dancing with the Stars.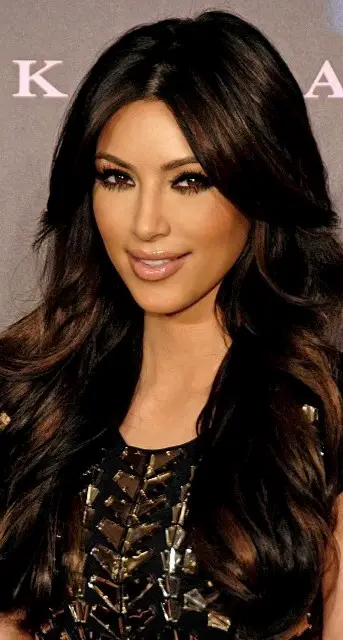 In 2009, she made guest appearances in the comedy series How I Met Your Mother and in the crime drama CSI:NY. Later that year, she was cast as Elle in the television series Beyond the Break, became a guest host of WrestleMania XXIV and a guest judge in America's Next Top Model.
The beginning of 2010 was where Kim made a number of successful ventures including numerous new endorsement deals. Around this time, she and her sisters designed and developed clothing lines for Bebe stores and 'Virgins, Saints, and Angels'. She also starred as Summa Eve in the film Deep in the Valley.
In November 2010, she served as the producer for the reality television series The Spin Crowd, a show about New York City public relations firm named Command PR. She was also featured in the tenth season of The Apprentice. In addition, she wrote an autobiography titled Kardashian Konfidential together with her sisters. It was released on November 23, 2010 and appeared on New York Times' Best Seller List.
Her other roles in television and film include as Nikki LePree in Drop Dead Diva and as Ava in Temptation: Confessions of a Marriage Counselor. She has also made guest appearances in such shows as The Simple Life, 90210, Khloé & Lamar, Last Man Standing, 30 Rock and Punk'd.
Obsession with Plastic Surgery?
Ever since she was brought into the limelight, there have been several speculations about her going under the knife. People have noticed the changes in her looks throughout the years. In fact, more accusations on Kim's extreme plastic surgery are circulating on several tabloids recently.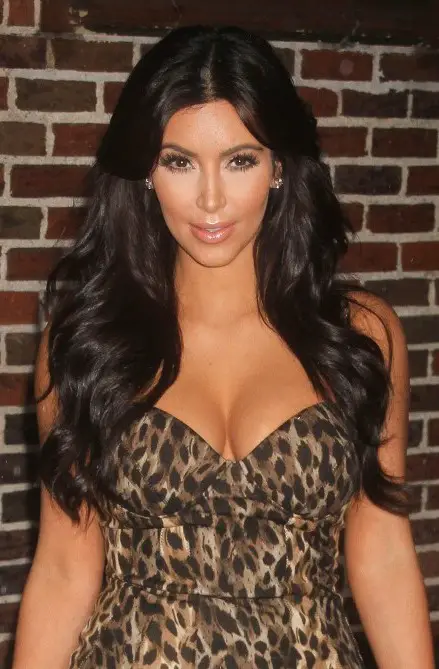 Ok! magazine says that the new mom has an "obsession" with going under the knife, placing three different photos over the years on the cover to justify their point. However, people are saying that this not need to be proven because it is way obvious than anything else.
Although she has said in some of her interviews years back that aside from having botox, she is all natural, the viewers are not just buying it. There also have been speculations that she turned to cosmetic surgery to slim down after giving birth to her first baby with Kanye West, though she denied all rumors saying that exercise and a protein-packed diet was all to be credited for her post-birth figure.
Experts have claimed that it is possible she may have undergone a breast augmentation and some work on her nose, as it currently looks thinner and slimmer when compared to before.
Her personal life has also not without intrigues. In May 2011, she became engaged to NBA player Kris Humphries, whom she started dating in October 2010. Their wedding became a two-part TV special showing preparations and the wedding itself. However, after 72 days of marriage, Kim filed for divorce citing irreconcilable differences. On June 15, 2013, she gave birth to her first child with Kanye West and named her North West. They later became engaged in October 2013.