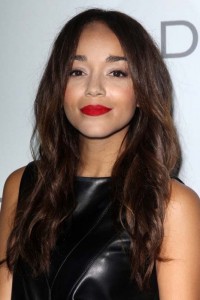 English actress Ashley Madekwe is now a known television staple courtesy of some of her roles in well-known TV shows, notably in Revenge and Salem, the latter of which she still presently stars in. Initially, she began her career when she was 16, specifically on the small screen in the UK. Her first significant role came in 2000 with Teachers, a UK television series. She was around 17 at the time. Subsequently, she continued acting on television, landing more notable roles throughout the years until she made her debut on American television in 2009 with the series The Beautiful Life: TBL. After appearing in six episodes of the British shoe Bedlam, she was cast in a regular role in the primetime drama Revenge, which went on to become popular, exposing her to mainstream audiences. As mentioned, she plays a main role in Salem. As a movie actress, she had her first starring role in the British feature Victim released in 2011.
Standing at 5'8, the 32-year-old actress certainly has a modelesque figure. Her sexiness and appeal, in addition to her fashion presence was mostly noticed in Revenge, which got her more fans. Judging from her radiance and her toned body, Ashley is a certified health conscious. In an interview, the actress revealed how she usually starts her day and that is by having breakfast. What does she typically has first thing in the morning? She usually has a boiled egg or fruit, and she always drinks tea.
She said that even when she doesn't have time for breakfast in the morning, she makes it a point to always drink tea, that's why she brings her own tea bags with her wherever she goes. She also said she enjoys a diet that consists of fresh fruit, fish, and protein. Though she admitted that she's not really fond of cooking. While she regularly follows a healthy diet plan, the English beauty does not also deprive herself of tasty snacks like cookies, especially when she's in the mood for some sweets.