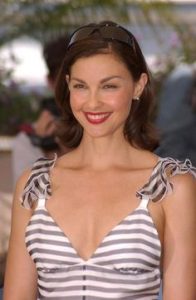 Hollywood actress Ashley Judd had her career beginnings in the early '90s. Her first starring role was as Reed Halsey in the television series Sisters. She later played the titular character in the movie Ruby in Paradise. She next joined the cast of Michael Mann's Heat. She next portrayed A Time to Kill in the film adaptation of A Time to Kill. Afterward, she starred opposite Morgan Freeman in Kiss the Girls. She experienced further success on the big screen for playing the lead in the thriller Double Jeopardy.
In the 2000s, she starred in the films Someone Like You, Frida, High Crimes, Twisted, and Bug. In the 2010s, she played the lead role Becca Winstone in the short-lived series Missing. She also had supporting roles in such movies as Olympus Has Fallen and The Identical. She went on to play Natalie Prior in the Divergent films. More recently, she played Beverly Paige in the TV series Twin Peaks. She also played BB Yates in the series Berlin Station.
The 50-year-old actress maintains her health and fitness by sticking to an active lifestyle. She believes in the importance of exercise so she makes sure she gets some even when her schedule gets crazy. One of her go-to workouts is yoga and other forms of meditation. She also loves outdoor activities like hiking, which she does not only to achieve physical health but to achieve mental wellness, too.
In an interview, she was noted for saying: "For me, I do a lot of yoga and meditation, hiking and journaling. I write every day about my experiences. That's how I keep myself feeling safe and sane, given life's atrocities. And the yoga, that comes into play in Missing too; all that Vinyasa flow yoga I've been doing really allows me to kick ass with style."