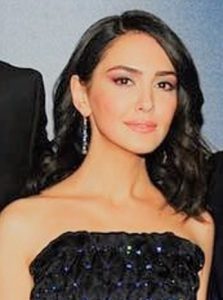 Prior to her present prolific acting career, Nazanin Boniadi first appeared in The CW series The Game where she appeared in two episodes. Soon after, she got her first substantial acting work on the small screen, playing the role of Leyla Mir in the medical soap opera General Hospital. She was on the show between 2007 and 2009. She was then tapped to reprise the character in the short-lived spin-off series General Hospital: Night Shift.
It was also during this time that she finally had her first film role in Gameface. Boniadi later appeared in the film Charlie Wilson's War. She also played the part of Amira Ahmed in the superhero film Iron Man. Back on television, she also became known for her recurring role as Nora in the CBS sitcom How I Met Your Mother. The actress went on to appear in the feature films Shirin in Love and Desert Dancer.
She went on to secure the role of Esther in the 2016 movie Ben-Hur. That same time, she also appeared in the film Passengers. Between 2013 and 2014, the actress also became recognized for her role as Fara Sherazi in the acclaimed series Homeland. After this, she joined the cast of Scandal as recurring character Adnan Salif. She recently starred as Clare Quayle in the short-lived sci-fi thriller Counterpart. Boniadi, in addition, appeared in the films Hotel Mumbai and Bombshell.
Aside from making efforts to eat clean, Nazanin Boniadi stays in shape by living an active lifestyle. This, of course, means that she exercises on a regular basis — at least she tries to. In terms of her overall workout routine, she tries to be simple about it. She mostly spends her time doing meditation exercises, cardio, and engaging in outdoor activities.
"I find that mindfulness and yoga help bring about a sense of serenity, gratitude and happiness, which I think are always attractive. Acupuncture, vitamins and nutrition can also help you feel good and shine from the inside out," said the actress. "I also enjoy relaxing scenic hikes; I find the combination of cardio and fresh air adds a healthy glow to the skin."