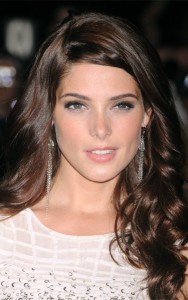 Twilight star Ashley Greene achieved mainstream fame for her portrayal of Alice Cullen in the film adaptations of Stephanie Meyer's Twilight novels. Initially, she was 17 when she sought for an acting career in Los Angeles. Her screen debut was in episode of the MTV show Punk'd, followed by other television shows before appearing in seven episodes of the telenovela Desire. Though she only appeared as a minor character in a movie in 2007, she got lucky after landing the role of Alice in Twilight, exposing her to international audiences.
She continued playing the said part in all the Twilight films: The Twilight Saga: New Moon (2009), The Twilight Saga: Eclipse (2010), The Twilight Saga: Breaking Dawn – Part 1 (2011), and The Twilight Saga: Breaking Dawn – Part 2 (2012). The popularity of the films earned her and the rest of the cast much attention worldwide. Apart from Twilight, she acted in the movies Skateland, Radio Free Albemuth, Butter, The Apparition, LOL, CBGB, Wish I Was Here, and Burying the Ex. In addition, she was part of the main cast of the short-lived series Pan Am.
Standing at 5'5, the actress originally wanted to become a model but couldn't because of her height. She instead ventured in acting, which went out great as she's now a recognized young actress in Hollywood. Ashley is most particularly known for her attitude in fashion, her remarkable beauty, and of course, her amazing figure, which she maintains through working out and healthy eating.
For one, Ashley doesn't believe in the efficiency of crash diet programs. What she does is enjoy her favorite foods while being cautious of the amount she's eaten. Thus, she practices moderation in her consumption of her favorite munchies. Amazingly, she mostly opts eating organic foods. She's also fond of fruits, veggies, nuts, seeds, tuna, chicken, halibut, sushi, and egg whites. She doesn't want to deprive herself of enjoying the deed of eating so she makes sure she eats her favorites once in a while, as long as she keeps them small and light. She's most particularly crazy over brownies and contents herself with a glass of wine.