Early Life and Singing & Acting Career
Hilary Erhard Duff was born on September 28, 1987 in Houston, Texas, U.S. to homemaker turned film and music producer Susan Colleen and Robert Erhard Duff. She grew up between Houston and San Antonio. Her older sister, Haylie, is also an actress and singer.
At an early age, she and her sister were encouraged by their mother to study acting, singing and ballet. Both of them landed roles in local theatre productions. They also joined in a touring BalletMet production of The Nutcracker in San Antonio when they were six and eight years old.
As her interest for show business grew, she and sister, along with their mother, relocated to California in 1993. The Duff sisters auditioned for many years and were cast in numerous television ads. Because of her career in the entertainment industry, she was homeschooled from the age of eight.
In 1997, at the age of 10, she made her television debut in an uncredited role in the miniseries True Women. The following year, she played her first major role as Wendy in the direct-to-video film Casper Meets Wendy. She subsequently appeared in the made-for-television films The Soul Collector (1999) and Cadet Kelly (2002).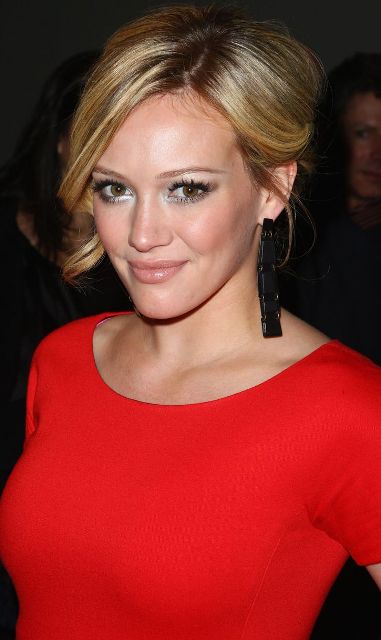 In 2000, she landed a guest spot as a sick child in the medical series Chicago Hope. She was then cast as one of the children in the pilot episode of the sitcom Daddio. However, before the show was aired, the producers dropped her from the cast. After this, she became reluctant to further pursue an acting career.
She did not give up, and a week later, after her mother urged her to audition, she won the title role in the newly developed Disney Channel children's television series, Lizzie McGuire. The show made her significantly popular, particularly among pre-teens and adolescents.
The series premiered on January 12, 2001 with promising ratings. However, the show ended on February 14, 2004 after the teen actress had fulfilled her 65-episode contract with Lizzie McGuire. In 2002, she made her big screen debut with Human Nature.
Around this time, she began pursuing a musical career after attending a Radio Disney concert. First, she resumed taking vocal lessons and was one of Andre Recke's clients at Hollywood Records. Her musical career officially began when she appeared on the soundtrack to the Lizzie McGuire series, doing a cover version of Brooke McClymont's "I Can't Wait".
In 2003, she released her debut album Metamorphosis. The album garnered mixed reviews from critics and went on to reach Number 1 on the Billboard 200 and Canadian Albums Chart. Metamorphosis spawned the hit singles "So Yesterday", "Come Clean" and "Little Voice". The album also earned her her first Kids' Choice Award for Favorite Female Singer. She also won the Best New Female Artist at the World Music Awards.
Later in 2003, she landed her first major role in a feature film with the movie Agent Cody Banks. That same year, she reprised her role as Lizzie McGuire in The Lizzie McGuire Movie. Her last film for 2003 was the family comedy film Cheaper by the Dozen, playing one of Steve Martin and Bonnie Hunt's 12 children.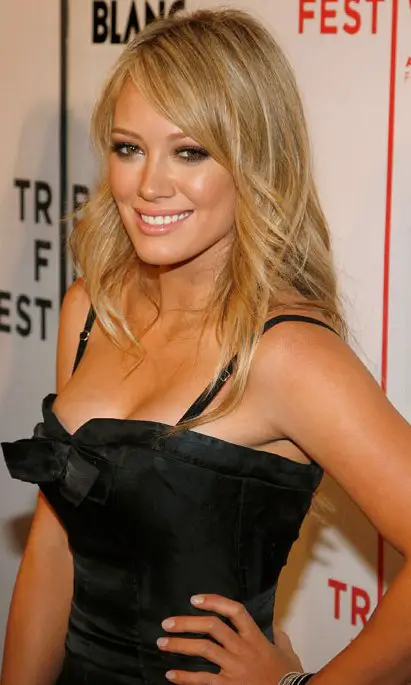 Subsequent Projects and Plastic Surgery
She next appeared in the 2004 romantic comedy A Cinderella Story, opposite Chad Michael Murray. Reviews to the film were generally negative, and although Duff's performance was praised by critics, she still received a Golden Raspberry nomination for Worst Actress. Still, the film became a blockbuster hit.
Also in 2004, she starred in the musical film Raise Your Voice. The film received negative reviews and was a commercial failure, failing to bring back its $15 million budget, with its gross earnings of $14,867,514. The following year, she starred as Holly Hamilton in The Perfect Man and reprised her role as Lorraine Baker in Cheaper by the Dozen 2.
She has since starred in other films like Material Girls (2006), Stay Cool (2009), What Goes Up (2009), According to Greta (2009), Beauty and the Briefcase (2010) and Bloodworth (2011).
As Duff was growing up into a mature woman, there have been speculations of cosmetic procedures, which the actress-singer had allegedly done. According to some reports, Duff may have had a rhinoplasty. Her teenage nose appeared to be bulbous, but now it seems that her new nose, being narrower and having a more refined tip, gave her a more elegant look.
If the nose job went alright, observers think the lip augmentation didn't. Critics think that the Lizzie McGuire star has had too much of lip injections that it gave her a weird look. There have also been reports that Duff underwent cosmetic dentistry since her huge front teeth are long gone, replaced by her new perfectly sized and aligned teeth.
The rumors don't stop there. Another persistent plastic surgery report is that Duff also went under the knife for a breast augmentation. Some people think that from 34B, she's now around 36C. It's not really a surprise if the singer-actress had chosen to undergo cosmetic enhancements as there's pressure in Hollywood to look at one's best to keep up with the competition and to secure more roles.