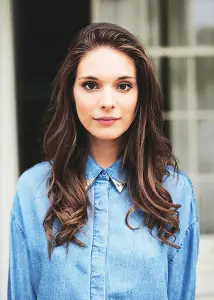 Aussie star Caitlin Stasey debuted in the Australian show The Sleepover Club in 2003, starring as Francesca "Frankie" Thomas until 2006. At the same time, she also landed the part of Rachel Kinski in the long-running program Neighbours. She stayed on the said show from 2005-2009. Afterward, she made her film debut in Summer Camp. In 2010, she had a role in the Australian film Tomorrow, When the War Began. She next joined the main cast of the show Please Like Me where she played the role of Claire. The series was well-received, gaining her further attention.
The series aired on television in Australia for four seasons from 2013-2016. During this period, she also starred as Lady Kenna in the American series Reign, which aired on The CW. She was part of the show's main cast from seasons 1-3. Following this, she played Ada Hamilton in the short-lived Fox series APB. Also in the 2010s, she had performances in the feature films Evidence, All Cheerleaders Die, Lust for Love, I, Frankenstein, and Fear, Inc. More recently, she played ATF Agent Anya Ooms in the legal drama series For the People.
The 28-year-old actress stays in shape by following a healthy diet plan. For starters, she avoids processed foods — at least most of the time she does. She now knows better than to consume foods with no nutrients and loaded with ingredients that are can be detrimental for the body in the long run. With this, she makes an effort to incorporate nutritious foods into all her meals. Her diet plan mainly consists of protein-rich foods, whole grains, and fruits and vegetables. She loves to have a hearty breakfast every morning — which, usually is some eggs or an oatmeal with fruits. For lunch, she loves chicken or fish with salad on the side. She has the same thing for dinner. For snacks, she loves yogurts and fruits.