Early Life and Success on the Big Screen
Anna Kendrick was born on August 9, 1985 in Portland, Maine, United States to accountant Janice and history teacher William K. Kendrick. Her older brother, Michael Cooke Kendrick, is also an actor who appeared in 2000's Looking for an Echo. For her education, she attended Deering High School in Portland.
When she was 10, she caught a bus from Portland, Maine to New York City so that she could attend auditions. In August 1998, at the age of 12, she made her first acting role as Dinah in the Broadway musical High Society. For her performance, she won the Theatre World Award and was nominated for a Tony Award and a Drama Desk Award.
She went on to perform in a series of other stage productions, including the musical A Little Night Music, where she played Fredrika Armfeldt in the New York City Opera production. In 2003, she made her feature film debut with the independent musical film Camp.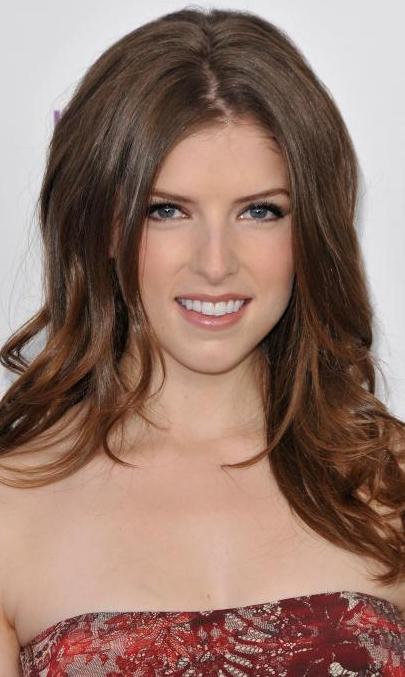 For her performance in Camp, she was nominated for Best Supporting Actress at the Chlotrudis Awards and Best Debut Performance at the Independent Spirit Awards. Her next film was 2007's Rocket Science. Though the film only earned US$756,000 from its $4.5 million budget, it received widespread praise from critics.
Her performance as fast-talking high school debater Ginny Ryerson was also praised and she was nominated for an Independent Spirit Award for Best Supporting Actress. Later in 2007, she successfully auditioned for the part of Jessica Stanley in Twilight.
Twilight became a major commercial hit, earning $392,616,625 worldwide. It also introduced Kendrick to a wider audience. She went on to reprise her role as Jessica in The Twilight Saga: New Moon (2009), The Twilight Saga: Eclipse (2010) and The Twilight Saga: Breaking Dawn — Part 1 (2011).
In 2009, she was cast as Natalie Keener in the comedy-drama film Up in the Air, alongside George Clooney and Vera Farmiga. Her performance was well-received, receiving her first Academy Award nomination for Best Supporting Actress. The following year, she played Stacey Pilgrim in the comedy feature Scott Pilgrim vs. the World.
She next appeared as Katherine McKay alongside Joseph Gordon-Levitt and Seth Rogen in the comedy-drama film 50/50. The movie received positive feedback and proved to be a commercial success, earning $39.1 million against an $8 million budget.
In 2012, she joined the ensemble cast that includes Cameron Diaz, Jennifer Lopez, Elizabeth Banks, Chris Rock, Matthew Morrison, Chace Crawford and Dennis Quaid, for the comedy-drama movie What to Expect When You're Expecting. The film garnered mostly negative reviews but was a moderate box office success.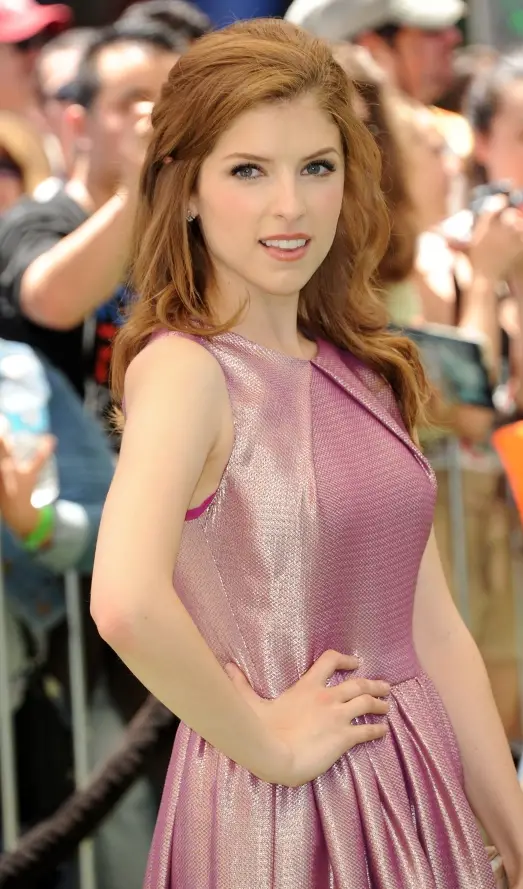 Recent Films and Plastic Surgery
Later in 2012, she provided her voice for the role of Courtney Babcock in the animated film ParaNorman and appeared opposite Jake Gyllenhaal in End of Watch. She then played Beca Mitchell in 2012's Pitch Perfect. In the film, Kendrick showcased her singing and dancing skills.
The movie was also met with positive reviews and became the second-highest grossing music comedy film, with its worldwide gross of $113,042,075. Her last film for 2012 was the political thriller The Company You Keep, co-starring Robert Redford, Shia LaBeouf and Susan Sarandon.
In 2013, she co-starred with Olivia Wilde, Jake Johnson and Ron Livingston in Drinking Buddies and played Lindsey Lewis in the fantasy-comedy film Rapture-Palooza. She has since starred in the films Happy Christmas and Life After Beth.
Because of her recent fame established by her acclaimed roles in Up in the Air and Pitch Perfect, Kendrick has been sparking rumors of plastic surgery as well. Although the reports aren't as persistent as with other celebrity plastic surgery rumors, people are still curious as to what the 28-year-old actress has done to enhance her looks.
According to some experts, Kendrick doesn't appear to look like someone who's had cosmetic procedures. Dr. Nassif said: "Anna Kendrick is still very young. She has had no surgery to this point, and would not benefit from anything, as her look is beautiful and natural."