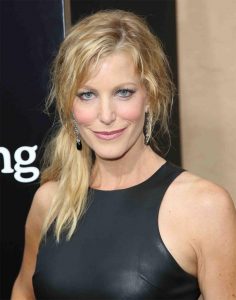 Hollywood star Anna Gunn had her career beginnings in the early 1990s, debuting in an episode of Quantum Leap. She next starred as Arden in the Fox sitcom Down the Shore. Afterward, she had guest appearances in Seinfeld, Missing Persons, NYPD Blue, and Murder One. She also had one-episode roles in Chicago Hope, The Lazarus Man, Men Behaving Badly, The Big Easy, and Sleepwalkers. She also starred in the made-for-television film Moment of Truth: Caught in the Crossfire. In 1994, she made her big screen debut in the feature film Junior. The rest of the decade saw her have performances in the films Without Evidence, If Someone Had Known, Santa Fe, and Enemy of the State.
From 1997-2002, she became known for her recurring character as Jean Ward in The Practice. She next became known for her portrayal of Martha Bullock in the HBO series Deadwood. It was, however, her role as Skyler White in AMC's The Breaking Bad that earned her acclaim and mainstream prominence. For her performance, she was awarded the Primetime Emmy Award for Outstanding Supporting Actress in a Drama Series in 2013 and 2014. She played the said part from 2008-2013. She simultaneously had roles in the films Red State, Little Red Wagon, and Sassy Pants. More recently, she played Julia Ayres in the crime drama series Shades of Blue. She also appeared in Clint Eastwood's film Sully, as well as played Detective Ellie Miller in the Fox series Gracepoint.
During her stint in Breaking Bad, audiences noticed how the actress lost tremendous weight. Gunn, then explained that she actually had gained weight while working on the show because she had an illness. "They gave me cortisone and I puffed up and gained weight. Now I'm better, thank God," said the Emmy-winning actress. To maintain her slender figure, meanwhile, she works out as regularly as she's able to. She's also revealed that being a mom had helped her lost weight. "I run around after two kids! And I do Pilates," said the star.