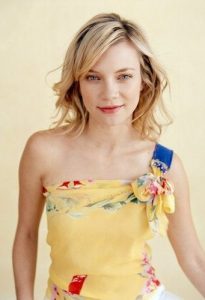 It was in 1996 that Hollywood star Amy Smart started her acting journey with her debut in the TV movie Her Costly Affair. Her first movie appearance was in The Last Time I Committed Suicide. Her first notable role on the small screen was as Ruby in the television series Felicity. She also starred in the movie Varsity Blues around the same time.
In the 2000s, she became known for her performances in the films National Lampoon's Barely Legal, The Butterfly Effect, Starsky & Hutch, Just Friends, and Crank. She later starred in other movies, such as Mirrors, Crank: High Voltage, and Dead Awake. In the 2010s, she became known for her recurring role as Jasmine Hollander in Shameless. She next appeared as Allison Brander in Justified. Her latest movie was 2015's Hangman.
Amy Smart stays in shape by staying active when it comes to her fitness regimen. Being in her 40s, she knows how important it is to be fit and healthy by avoiding a sedentary lifestyle. It is reported that the actress exercises on a regular basis. She is said to enjoying performing the Cardio Barre program, which consists a combination of low-impact ballet and barre workouts. The said program is beneficial when it comes to toning muscles and cutting down fat. No wonder she looks so slender despite being in her 40s.
This program also combines ballet, yoga, Pilates, core workouts, as well as weight training for the purpose of delivering a full body workout. Moreover, this method helps in improving your coordination. This is while simultaneously toning and tightening your body sans bulky muscle mass. It is reported that Amy is also fond of performing Kundalini yoga, which is a form of yoga that mixes movement, breathing techniques, mantras, and meditation. She does this for the soothing of both the mind and the body.