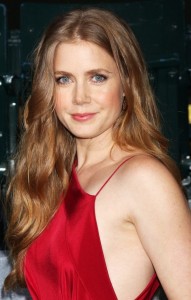 American actress Amy Adams is now considered one of Hollywood's most beautiful and talented stars. Following her experience as a performer in dinner theater, her decision to pursue acting in Los Angeles was a tough one but surely worth all her efforts and sacrifices. Beginning her venture in Hollywood with roles on television and B-movies, her first role in a major production was in Catch Me If You Can (2002). After a few more roles, she won acclaim for her performance in the indie movie Junebug, for which she got an Oscar nomination for Best Supporting Actress.
Her lead role in the Disney film Enchanted (2007) made her even more popular. She continued her prolific acting career with various performances on the big screen and got critically noticed once again for her role in The Fighter, earning her another Oscar nomination for Best Supporting Actress. More remarkable roles came later with The Master, Her, American Hustle, and Big Eyes. She also portrayed Lois Lane in Man of Steel (2013) and will reprise said character in the much-awaited Batman v Superman: Dawn of Justice to be released in 2016. Her first Oscar nomination for the Lead Actress category was in American Hustle (2013).
41-year-old celebrity looks so young she was chosen for the role of Lois Lane in Man of Steel despite her being on her late 30s at the time. Aside from her amazing genes which keeps her from getting affected with the ravages of time, Amy sticks to her workout routine and diet plan to make sure she stays fit, strong, and healthy. Interestingly, even at 5'4, the actress is physically lean. In an interview with Elle, Amy said: "Technically I'm a petite person, but I've always been strong. And I've never been into deprivation."
Amy also credits her mother to giving her her strong physique as her mom still goes skiing, rock climbing, and biking even in her 60s, which inspires the actress tremendously. Her diet mostly consists of one boiled egg with a wholegrain toast with margarine and marmalade for breakfast; bread roll, a tin of two fruits, and a bowl of vegetable soup for lunch; and vegetable tacos filled with cheese along with beef with fresh fruit salad for dinner. She usually has tea, biscuits and yogurt for snacks instead of eating processed and junk foods.