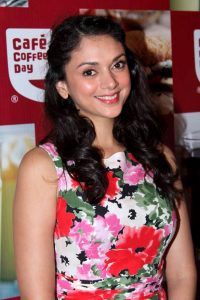 Indian celebrity Aditi Rao Hydari entered the acting industry in 2006. This was when she made her debut in the Malayalam film Prajapathi. She portrayed a devadasi in the film, which gained her praise. Her next acting gig was in the Tamil feature Sringaram. Afterwards, she made her Bollywood debut in Delhi 6. After about two years of no film roles, she starred in the Hindi film Yeh Saali Zindagi. This gained her wider prominence. She has since starred in a couple of well-known Hindi movies. This includes Rockstar, Murder 3 and Boss, among others. Her latest film is The Legend of Michael Mishra.
The 30-year-old actress is remarkable for her beauty, talent and slender figure. Her fit and lean body is something that she maintains by practicing a healthy lifestyle. Now that she's in her 30s, she further understands the importance of eating right and following a fitness plan. As for her healthy eating habits, she does so by sticking to lean proteins, complex carbs and fruits and vegetables. She also avoids consuming unhealthy foods like processed ones. She stays away from oily, starchy and sugary foods.
For breakfast, she has a glass of juice along with 2-3 eggs and a bowl of oatmeal. Sometimes she opts to drink a glass of milk. A healthy breakfast is crucial for her as it gives her the energy to work throughout the day. She next has her lunch, which usually consist of brown rice along with roti. If she's on a shoot, she eats snacks to keep herself from being hungry. She prefers snacking on nuts along with cup of green tea. For dinner, she goes light with a bowl of soup. Sometimes she has brown rice with fish. In addition, the actress understands the importance of portion control. Thus, she always eats in moderation.